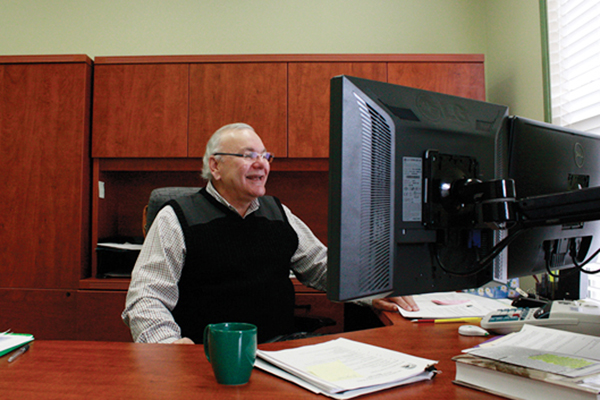 By: Frank Green
There's a new financial sheriff in town.
Bob Lafleur started as McBride's interim Chief Administrative Officer last week. He's there to get time sensitive work done, like filing the village's financial report and getting the budget done, and help in the search for a new, permanent fiscal administrator.
He's stepped in for Eliana Clements, who left the position last month after working for the village for more than two decades.
After working as a full-time top administrator in Nakusp, Lafleur moved into "semi-retirement" in 2012. He started taking on temporary gigs like McBride's, where he works a consultant rather than an employee – he doesn't get benefits, but the village pays his rent. Lafleur said he relishes the impermanence of his job because he no longer minces his words.
"You're more honest," he said of his dealings with local governments since he started as a consultant. "I've said things that I never would have said for fear of being fired."
The biggest job at hand is putting together a financial statement by May 15th. Lafleur said they might miss that deadline, but if they did it wouldn't be by much.
"The world's not going to fall down if you're a week late," he said.