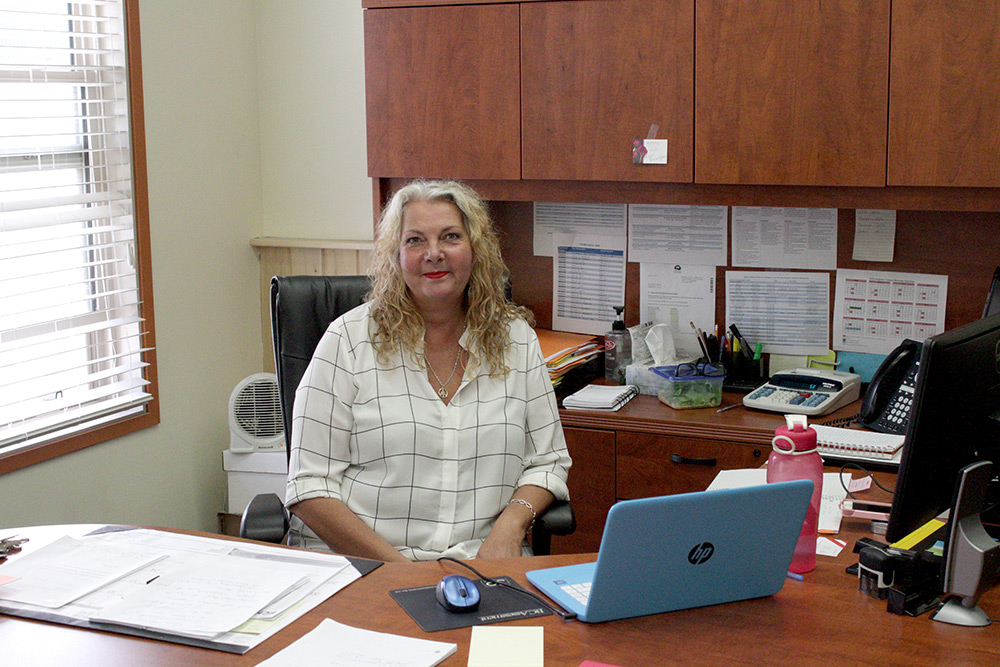 By Andrea Arnold
When Heidi Frank was presented with the opportunity to become Interim Chief Administrative Officer for the Village of McBride she jumped at the chance to return to the mountains. Frank and her husband Jim currently live in Saskatchewan, and are finding themselves missing life in British Columbia. When she was offered the position, she said she needed 12 hours to get here. No hesitation.
Frank went to school for journalism and worked in the news industry for a while before making the shift to public affairs. She also worked with community services as well as served as a campaign manager for a successful mayoral candidate. Her skills were noticed by the area CAO, Alberto DeFeo who saw potential in Frank and offered to mentor her.
She transitioned into Economic Development Officer in Clinton, and about a year later, found an opportunity to step into the CAO role. She has since worked as CAO in Sicamous where she accomplished the tasks presented to her by the Village in half the time expected, and then moved on to the CAO position in her parents' hometown of Oliver for 2.5 years.
When her time in Oliver came to a close, she opted for a change in scenery when she took a job in Honduras. The job was a satellite job for a BC company offering University courses pertaining to government. This job didn't pan out so she made one last transition landing back in the role of CAO in the prairies.
Stepping into the role of CAO in McBride short term, her main goal is to organize and set up for an easy transition for the person who will be coming next. She spoke to Deputy Mayor Green who, with help from Council, has prioritized the top 10 tasks they want her to focus on. Her style is to step back and allow those doing the work continue to do so. Especially as someone coming in from the outside.
"I let people do what they do," said Frank. "I'm there for advice. I am there to coach. But the advice goes both ways. I like to see people succeed on their own.
There is more of a sense of satisfaction."
Frank had visited the valley before this assignment.
"I've always thought it was a very pretty area," she said.
As she has been spending time here, she has been impressed with the variety of goods available to residents. The job has kept her busy, but she intends to visit the stores along Main Street this next week to meet the local vendors.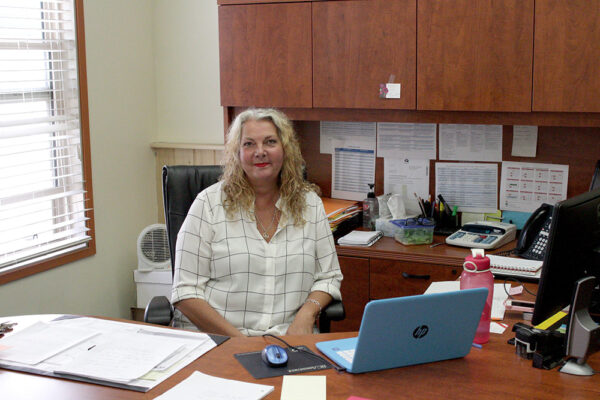 Her belief is that talking to people is a very important part of the job.
"I value everyone's opinion. They have been here."
Frank's original commitment to McBride spans September 1-October 9. If there is a delay in hiring a permanent employee, she is willing to continue until the position is filled. At the time of the interview, she was undecided if she would be submitting her name into the list of applicants for the permanent job.