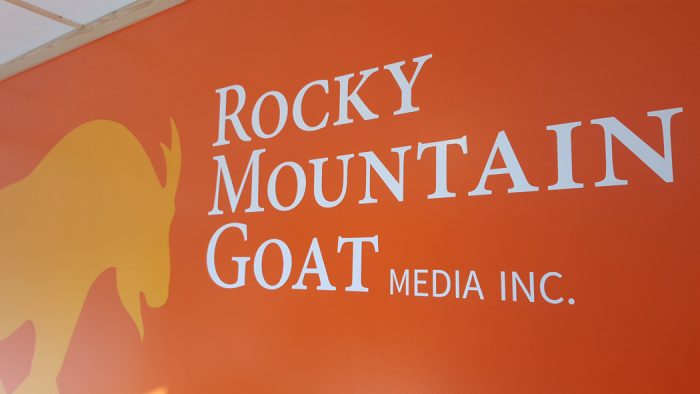 The Rocky Mountain Goat is an award-winning weekly printed & online community newspaper based in Valemount, British Columbia.
Since 2010, the Rocky Mountain Goat has covered the Robson Valley region, including Valemount, McBride, Dunster, Blue River, Dome Creek and Crescent Spur, serving a population of about 5,000 people. We also distribute free copies in Blue River, Jasper and Prince George. The paper is distributed every Thursday.
At the Goat we're focused on local news and features, with occasional long-term investigative features and we're committed to publishing journalism that challenges our readers and contributes to a better world.
During this COVID-19 crisis, the Goat is taking steps to help reduce the spread of any germs in our office or on our newsprint. See what preventative safety measures we have taken in our COVID-19 Pledge.
The Goat has broken important stories such as the Valemount Glacier Destinations proposal, Borealis GeoPower geothermal exploration, and long-form investigative features on the failed ecoTECH Energy project and the 2014 Buehler-RCMP shooting.
We strive for excellence both in editorial and advertising and we've been recognized by our peers in the industry with awards at the provincial and national levels. We pride ourselves on delivering solid journalism and maintaining a devoted local and regional readership.
Our newspaper is an 11in x 17in newsprint publication offering full colour and black and white. Our publication is usually 16-24 pages. See a sample newspaper here. Our website receives approx. 3,500 page views/week.
Advertising inquiries can be sent to Laura Keil at [email protected]

We acknowledge the financial support of the Government of Canada through the Canada Periodical Fund of the Department of Canadian Heritage and the Local Journalism Initiative.
We are members of the BC-Yukon News Media Association, the National NewsMedia Council and News Media Canada.
Contact The RMG:
General Office line: +1-250-566-4606
1170 5th Avenue, Box 21, Valemount, BC V0E2Z0
Laura Keil (Publisher/Editor/Co-owner)
[email protected]
Office: +1-250-566-4606 (w)
+1-250-566-5135 (cell)
Admin/Billing
[email protected]
+1-250-566-4606 (w)
For rental listings or for sale items email [email protected]
Thanks!