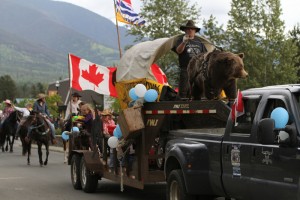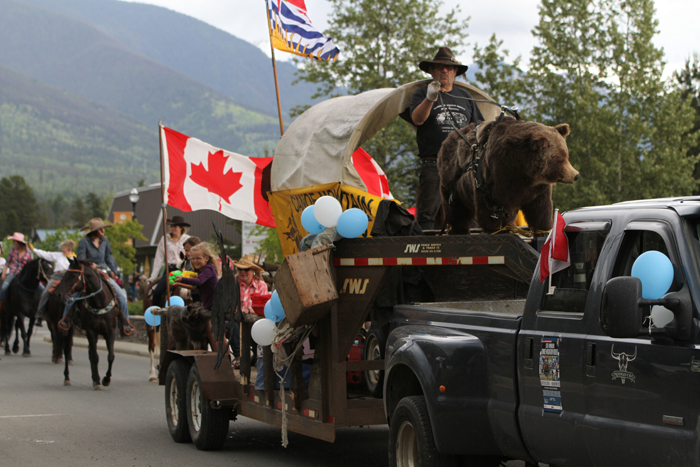 By: Korie Marshall
The turnout for the annual general meeting of the group that organizes Valemoutain Days was "disappointing," says Marie Birkbeck. She is the new president of the Valemount Sports Day Association, organizers of the festival, after its AGM on Thursday, June 26.
After a lack of volunteers crippled the event in 2013 to just one day, new energy was injected into the association at a meeting last fall, and organizers vowed to make the 2014 festival bigger and better. The parade and pageant were resurrected, new events planned, and a host of volunteers signed up for duties.
Birkbeck, who was previously secretary for the association, says they got a lot of great comments about the events this year, although there were some complaints about the re-introduced entry fees for the events. But it takes a number of dedicated people to organize such a big event, she says, and she was hoping more people would show up to the meeting to help take on the responsibility.
Birkbeck says the AGM had to be held so quickly after the festival, which happened June 6-8 this year, because of a quirk in the filing of the society papers. She says the society's Annual Report has to be filed by July 8, in order to keep the association from dissolving, and the AGM has to be held before that.
Five members were elected to the Associaton's Board: Birkbeck as President; Shirley Gonyou as Vice-President; Charlotte Abernathy as Secretary/Treasurer; and Jamie Black and Rita Rewerts as Directors. Birkbeck won't speculate yet on what will happen with next year's Valemountain Days, but she doesn't expect much planning to start until the fall.