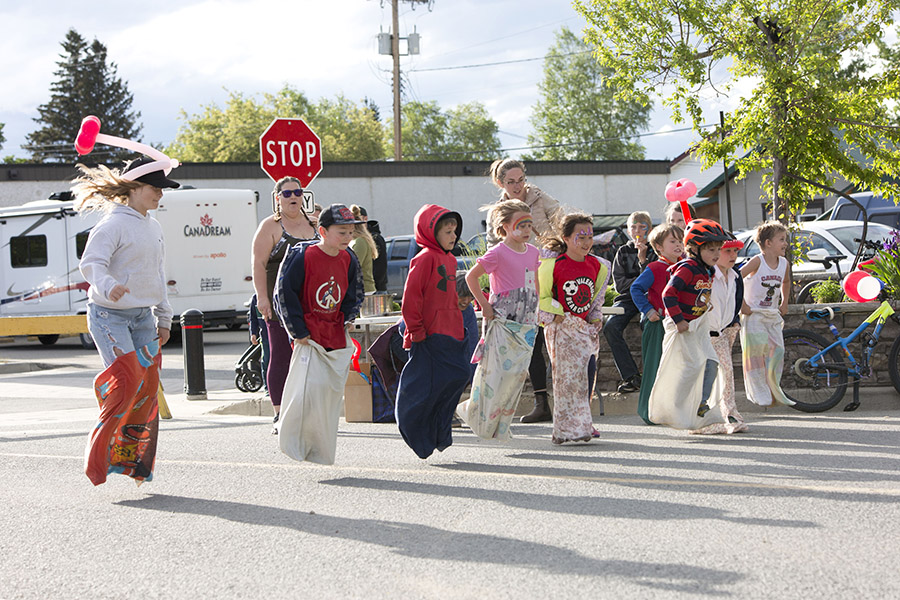 By Andrea Arnold
Valemount's annual Valemountain Days festival is scheduled for June 9, 10 & 11th.
Crowd favourites like the parade, bouncy castles and slowpitch are just a few of the activities returning for the weekend's agenda, and they hope to have logger sports return as well.
President of the Valemount Community Sport Days Association Laura Keil says that the parade is open to anyone and can include cars, floats, bikes, and anything else the imagination can create. She cautions that as people are thinking of parade ideas, to keep in mind that horses are not allowed in the parade due to insurance reasons. Organizers ask that parade entries be registered by May 29th, however, parade coordinator Regena Bergen says that last minute entries the day of the parade will not be turned away. People can register for the parade by contacting Bergan either by phone, 250-566-9181, by email, [email protected] or through Facebook. Bergen will be contacting businesses directly and hanging posters around town with more information as well as contacting the schools to see if students would like to participate.
There will once again be a kids ball game that will feature kids who have been registered for the Valemount kids ball season. There are plans for a 10-team adult tournament. Coordinator Shay Bernicky says interested parties should watch Facebook for posts regarding details of the tournament as they become available.
In addition to the returning events and activities, Keil says that they are planning to host a Show 'n Shine, a dunk tank, and hopefully some arcade style games.
"There is the possibility of more activities for both kids and adult activities," said Keil. "They haven't been confirmed yet, so I can't release details."
The weekend celebration of Valemount has been held for over 40 years. Keil noticed that in recent years it has become exceedingly hard to "staff" the activities through volunteers.
"I'm not sure what inspired me to get involved at the time," said Keil. "I see what an amazing event it is, and what it does for the community."
Since working as part of the event committee, Keil has received positive feedback regarding the weekend's events.
"It shows what the community is all about," she said. "It is a nice showcase for sports and artistic expression."