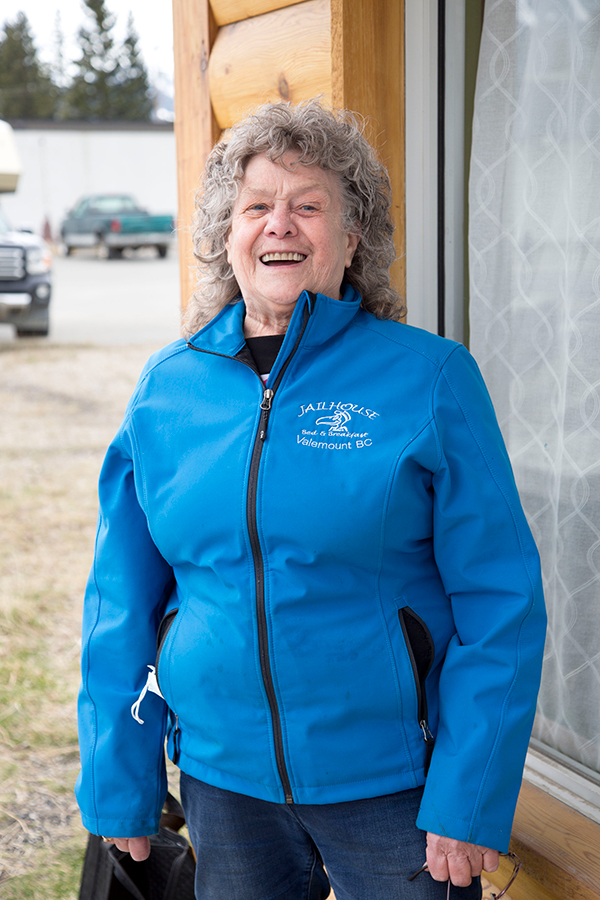 By Jane Shaw
Marie Birkbeck moved to Valemount in March 2007 to begin a new chapter of her life—operating a busy three-bedroom bed and breakfast.
"I have an academic background in Hospitality & Tourism, and a love for cooking so running a B&B seemed like a natural fit," she said. "Even though I had virtually no experience in running a business, I felt I was up to the challenge."
Incidentally, Birkbeck had spent the previous 12 years working as a camp cook in the oil fields of Northern Alberta & BC.
With the help of her four children, they renovated the old RCMP building on 6th Avenue, taking care to preserve and promote the rich history of the primarily brick building, complete with functional jail cells. On January 1, 2008, The Jailhouse B&B was born with the tagline "We have the key to your escape!"
"I loved that job", said Birkbeck, "and got to travel the world vicariously through my guests."
She also looked forward to being involved with her new community and soon joined the Chamber of Commerce, Legion, Valemountain Days Committee, Seniors Club and helped with many local fundraisers and events, including the Bird Festival and in a paid position for seven years with The Valley Sentinel.
After 13 years of 'giving it her all,' Birkbeck is retiring from the workforce and community volunteering, and moving to Alberta to be with her family where she will be focusing on her true passion—genealogy!
"Leaving is bittersweet," said Birkbeck. "Thanks for the memories Valemount, but it's time for me to move on."