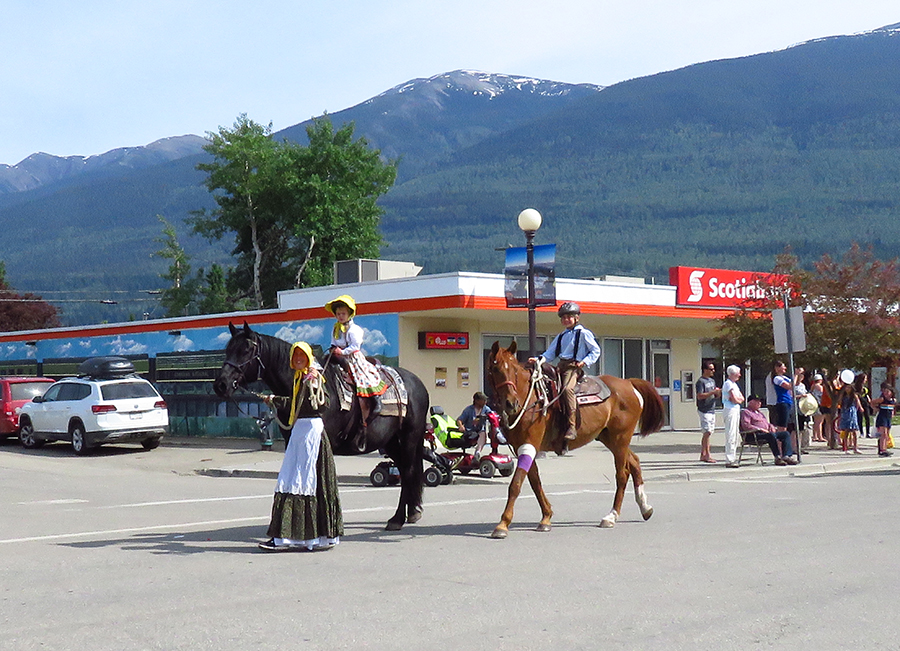 By Andrea Arnold
Pioneer Days is scheduled to return to McBride June 3-5, 2022. The weekend-long event has been a highlight of the year for McBride since around 1935. The local Elks and Royal Purple put hundreds of hours into planning the event as it is their main fundraiser each year.
The absence of the event for the past two years has left them scrambling to make ends meet, so they are thrilled to announce the plans for Pioneer Days 2022.
"Although there are a few events yet to be finalized, the line-up looks similar to years past," said club treasurer Al Birnie.
Community members can look forward to all the usual events: parade, logger sports, show & shine, kids events, bucket brigade, pancake breakfast, music in the park, Roadside Splinter band, dancing, horseshoes, slow pitch, beer garden and food. Specialized demonstrations include horse skills (Tom Ryan), sheep herding (Jennifer L'Arrivee) and beekeeping (local beekeeper group).
"We are extremely happy that it is happening again," said Birnie. "The community really enjoys it and supports it. It will keep us afloat financially. It is a win-win for everyone."
The Elks and Royal Purple are still looking for volunteers to help the weekend be a success. All areas need willing volunteers to step up and help the core group. People willing to help out at the food booth can contact Bev McLennan 250-569-7634. Anyone interested in helping in other ways can contact Kathy Molendyk at 250-569-7201.