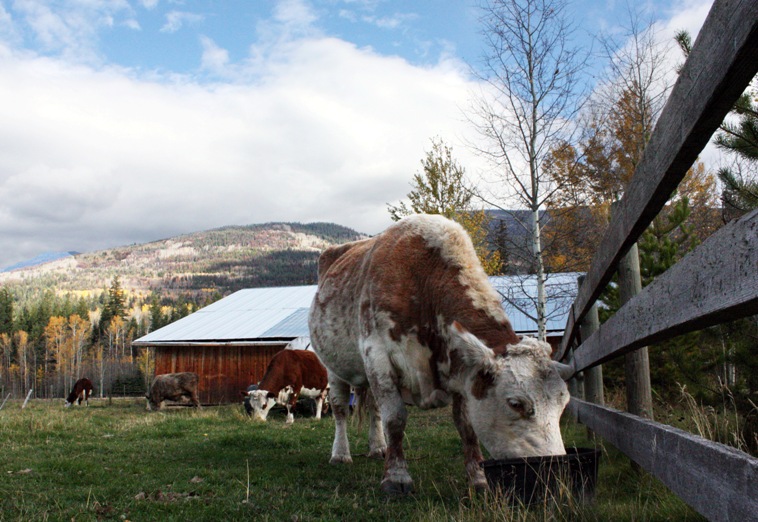 Small Canadian meat producers may finally get a hoof up, seven years after the first infected animal with mad cow disease led to a regulatory crackdown.
The provincial government has developed two new licenses to allow some producers to sell uninspected meat directly to consumers up to a certain amount each year. It's a boon for small and remote farmers who were forced to go underground or stop producing altogether when uninspected meat became illegal to sell six years ago.
Class E licenses, allowing farmers to slaughter up to 10 animals a year, will be available in any area of the province, given a "proven lack of slaughter capacity."
Class D licenses are issued in nine designated areas and allow 25 animals a year and sale to retail within the area. D license holders aren't allowed to sell meat outside the designated areas is to ensure they don't compromise A and B facilities.
Lisa Daniels was one of the first people to receive a new Class D license. She runs a 20-acre farm in Powell River and was part of a consultation group with the government to change rules many saw as draconian.
"It took farmers being legitimate business people to being criminals," she says. "There was never a chance where we could say, ok, we can actually grow our business.
"I hate underground stuff and basically that was the result in rural and remote areas: meat was going underground."
But she says if you went underground you could run into problems with B.C. assessment.
"If your income is illegal, you can't show it, and it doesn't count, so people would be losing their farm status."
Daniels says some small producers simply stopped raising animals. She and her husband continued, but their only option for complying with the rules was to ship their animals on a ferry to Vancouver Island where they would be slaughtered and shipped back at a huge cost to them.
Since the spring, Daniels has been working with a Class D license which allows her to slaughter up to 25,000 pounds live weight and sell directly to consumers or to retail.
"For us, that's a fair bit," she says.
Many producers fall outside the Class D license areas. The Robson Valley is not deemed remote or populated enough to be eligible for Class D licenses.
Northern Health, responsible for implementing the licenses in the health authority, will be accepting applications for Class E licenses in November, which allows 10,000 pounds to be sold directly to consumers but not to retail.
Valley farmers respond
For farmers like Mac Cochrane, that's good news. He and his wife Deb slaughter eight to 10 animals a year. He says it's "just" profitable for him to bring the animals to a slaughterhouse north of Barriere, once you factor in hauling the stock three hours, returning home, and then picking them up again a week or two later. The closest slaughterhouses are north of Barriere, Prince George and Edson, all a three-hour drive from the Robson Valley.
The cost of the freight alone can run up to $800, and the whole process of slaughter, cutting and wrapping can add up to thousands of dollars.
"It gets pretty expensive before you've made a nickel," says Valemount farmer Jim Stewart.
He says the farm gate license would be a relief for small farmers, many of whom have continued to sell uninspected meat, despite the regulations – rules which were slippery to enforce anyway.
"The sad part of it is you don't get sick from the local beef," he says. "I don't think the government recognizes that you're going to buy eggs from me, and they're going to be good eggs or you're not going to buy from me. It's as simple as that."
Mark Froese of the McBride Farmer's Institute says while the 10 animal limit will satisfy most of the group's two dozen members in the McBride area, the number is arbitrary and should be higher.
"I don't see the distinction between 10 and 25 animals. It may as well be 25."
Froese farms 70-100 bison and says he has shipped them all over eastern B.C. for slaughter, but the cost and time aren't the only hurdles. If he wants to ship them to a provincial facility in Prince George, it's a three month wait.
"If you phone today, they'll give you a date three months down the road when you're supposed to deliver."
The new system will have meat inspection officers visit each farm initially. Northern Health is training four officers who will train license holders in proper slaughter technique across northern health, says Lucy Beck, regional director of public health protection. The officers will also enforce and monitor production.
The training will likely take one day, and enforcement will be based on a "complaint basis" with license holders inspected every 3-5 years, she says.
Class E license applicants will have to go through a feasibility study which looks at how far away they are from a slaughter facility – it means it's not certain Robson Valley farmers will be able to obtain a license.
"What exactly is a part of the feasibility study hasn't been determined yet," she says. "They haven't said yet that if you're within this distance you can get a license, and if you're within this distance you can't."
With only four officers for 600,000 square kilometres of territory to potentially cross beginning in January, she says it could take several months, especially due to winter weather conditions, she adds.
Slaughterhouses in Peril?
Part of the controversy surrounding the new licenses comes from abattoir operators. Class D licenses let the permit holder slaughter other people's animals, for example, which some see as threatening the viability of existing abattoirs.
"We're in a hard spot with these licenses to be quite honest," says Kevin Boon, general manager of the B.C. Cattlemen Association. "You want to help the small guy, but at the end of the day, they're not the guys who keep our industry running."
He says the association is in favour of D and E licenses in areas of the province only where it's nearly impossible to access abattoirs on a timely basis. Cutting travel costs is also more humane for the animals, he notes.
But some abattoirs have put a lot of investment into their operations, he says. He also has concerns about these license holders expanding production beyond their quota, hurting slaughterhouses even more.
"We do have some concerns around the E licenses as to who is going to police or monitor and enforce these regulations," he says. "What is the chance they're going to stay within those 10 animals?"
But farmers such as Mark Froese say they don't think this will have a huge impact on their business, since the licenses target producers that were never taking full advantage of abattoirs – whether federal or provincial.
In Canada provincial and federal legislation both govern the sale of meat. Federal inspection is generally for meat that is crossing provincial, territorial or national borders.
Due to the cost of running a federal facility, there are far fewer in B.C. than provincial slaughterhouses. Boon says it's not the equipment. More than 85 per cent of beef cattle raised in B.C. is trucked to Alberta for federal inspection.
"For the beef producer, it's very hard to access a federally inspected plant," he says.
Boon says there are discussions going on right now between the three western provinces, B.C., Alberta, and Saskatchewan, about a cross-border trade agreement. They are working on standardizing the meat inspection regulations, so meat crossing a provincial border doesn't have to be inspected by a Canadian Food Inspection Agency official.
Boon says that would probably exclude a Class E license since other provinces are licensed differently.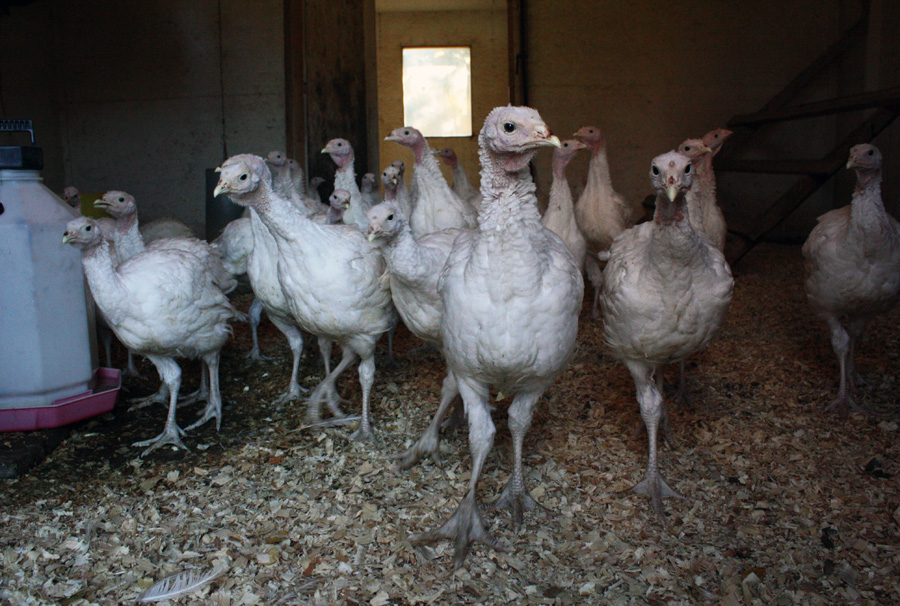 McBride Slaughterhouse?
McBride resident Mike Monroe has been working on opening a slaughterhouse on his property on Mountainview Road. The facility would be Class A certified, which means the operator could slaughter as well as cut and wrap meat for local producers. The scale would be 20 head of cattle a week.
"It's been a long struggle, but we're getting close," Monroe says. "We're in the final push."
A local slaughterhouse would negate the need for Class E licenses, according to the new rules, which are based on lack of slaughter ability in an area. But the slaughterhouse would allow local producers to process their meat more affordably, boost industry in the area and allow producers to sell their meat to restaurants and stores.
It also means that if an agreement is reached to allow inter-provincial trade, Valley producers using a local or regional slaughterhouse could sell their meat, for example, at the Jasper Farmer's Market.
A boost for organics
While he has concerns over enforcement, Boon says he sees the value in farm gate sales.
"The farm gate sales tend to go to the people who are really concerned about where their beef comes from," he says. "They want to be able to walk out and see the animal, how it's raised, what it's eating. That gives those little guys a little more opportunity to make a little more money off it."
Daniels' farm in Powell River is certified organic. The new licenses mean she can now put an ad in the paper advertising her meat.
"If you can't recover some of the costs, people are less likely to be part of the organic thing. Now I can do that without being afraid I'm breaking the law."
She is also now able to contact a local restaurant for one type of poultry, for example. While she would like to grow the meat as part of her farm now, part of her philosophy is sustainability, and so they will always be a small operation.
She wants to attract young people to farming.
"That's the best thing about these new regulations is the business will start to look more attractive to young people and that's where it needs to go."