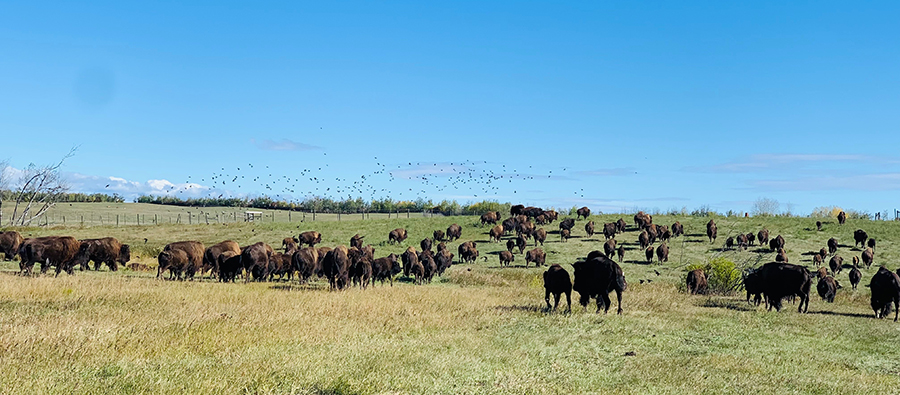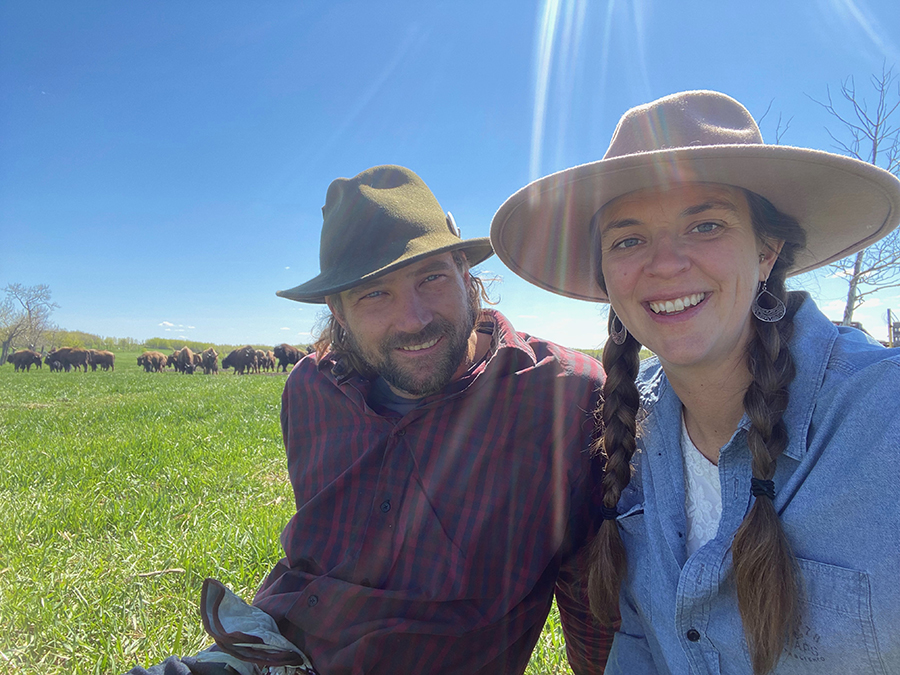 By: Andrea Arnold
Dallas Bullock of Robson Valley Fresh Farms west of Tete Jaune, along with her partner Neil Hochstein, are excited to be offering bison meat for sale at Infinity in Valemount. They are also supplying meat to the Valemount food truck, the Funky Goat.
Bullock began the process to receive her Class C Slaughter license near the end of 2020. The licenses would have allowed the sale of 10 animals a year, sold only within the Regional District. But at the end of October 2021, a new classification, Farm Gate Plus Sale was introduced, and Bullock was granted the ability to sell meat from an unlimited number of animals, uninspected, all across British Columbia.
"Although covid created many headaches and hardships for much of the world, out of it came the ability for small businesses to participate in interprovincial sales without the need for federal inspection," said Bullock.
Prior to covid, Bullock had tried to get the ability for interprovincial sales, but had hit a roadblock..
"I had to prove there was a shortage of bison meat in the area," said Bullock. "There is only one other bison ranch I know of, but none of the stores sell bison meat, so, it did not qualify as a shortage."
Hochstein raises Pure Plains Bison on Alberta Bison Ranch near Mayerthorpe Alberta. The 2,500-acre self-sustaining ranch was started by his grandfather in 1980.
"They are free-range, and grass-fed," said Bullock.
The animals are brought to the valley before the butchering and processing begins. The final process from field to fork begins at Robson Valley Fresh Farms where Hochstein uses humane methods to kill the animal. Bullock and Hochstein then transport the meat to Mark Roth in McBride for processing. Roth hangs, cuts and wraps the meat.
"We have a date scheduled with him every couple of months," said Bullock. "He is the only one available and we are lucky to have him. He produces brisket, patties, sausages, steak, roast and a unique pemmican-type product."
"Bison meat, especially from grass-fed animals, is less fatty than beef," said Bullock. "The cost is about a third more than beef as it takes about a third longer to raise bison to the point of salability."
Bullock says that their goal is to create an affordable product for families; Hochstein has kept prices mostly consistent over the last few years.
Bullock does have a small stock of frozen meat at her Tete Jaune farm that she sells during raspberry picking season, but asks that customers check with Infinity first. They have purchased a large freezer and have a broad selection of products in stock.
"We want to help support local businesses," said Bullock. "However, customers can contact us directly for whole, half or quarter bison sales."
On the ranch in Alberta, Hochstein has a variety of other animals including cows, chickens, peacocks and yaks.
"Yak meat is my favourite meat," said Bullock.
The pair hope to begin offering yak meat for sale in the valley within the next year.