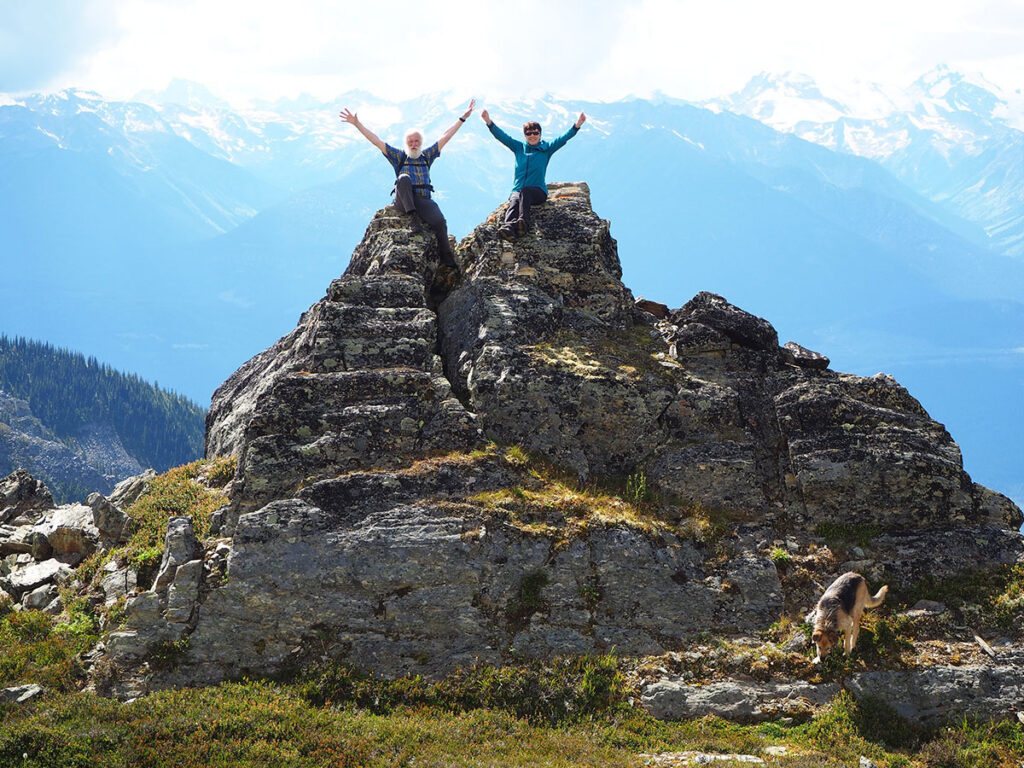 By Laura Keil
On Sat. Aug 19th, the Terry Fox Trek will return to Valemount and members of the Fox family will once again be part of it.
Participants will have three routes to choose from on Mt. Terry Fox – The 3km Huckleberry Hill a great option for beginner hikes or family groups, the 13km Big Rock/Lower Teepee Lake Loop that has 950m of elevation gain, and the 18km Terry Fox Summit with an elevation gain of 1,450m. The longer two hikes both start at 7am. The shorter hike begins at 9am.
On Friday night, hikers can mingle with one another and meet members of the Fox family at Three Ranges Brewing at 5pm. Fred Fox and his daughter will both be there and Fred will give a welcome talk.
"I have seen that there is a unique bond that is created amongst the hikers each year," says Kirsten Fox, Director of Community Development, BC and Yukon, for the Terry Fox Foundation. "They all gather in Valemount because they are inspired by Terry and want to take on the challenge of summiting his mountain, while fundraising for cancer research. But throughout the day, deep friendships are made and we become inspired by each other, as well as Terry's legacy. I am so excited about the 9th annual Mt Terry Fox Trek! I look forward to seeing some returning friends as well as meeting some new ones!"
Following the trek, hikers are invited to the Valemount Legion for dinner to celebrate the day.
Those wanting to participate can sign up on the Terry Fox Foundation website: tinyurl.com/terry-fox