By Article printed in partnership with YORA
---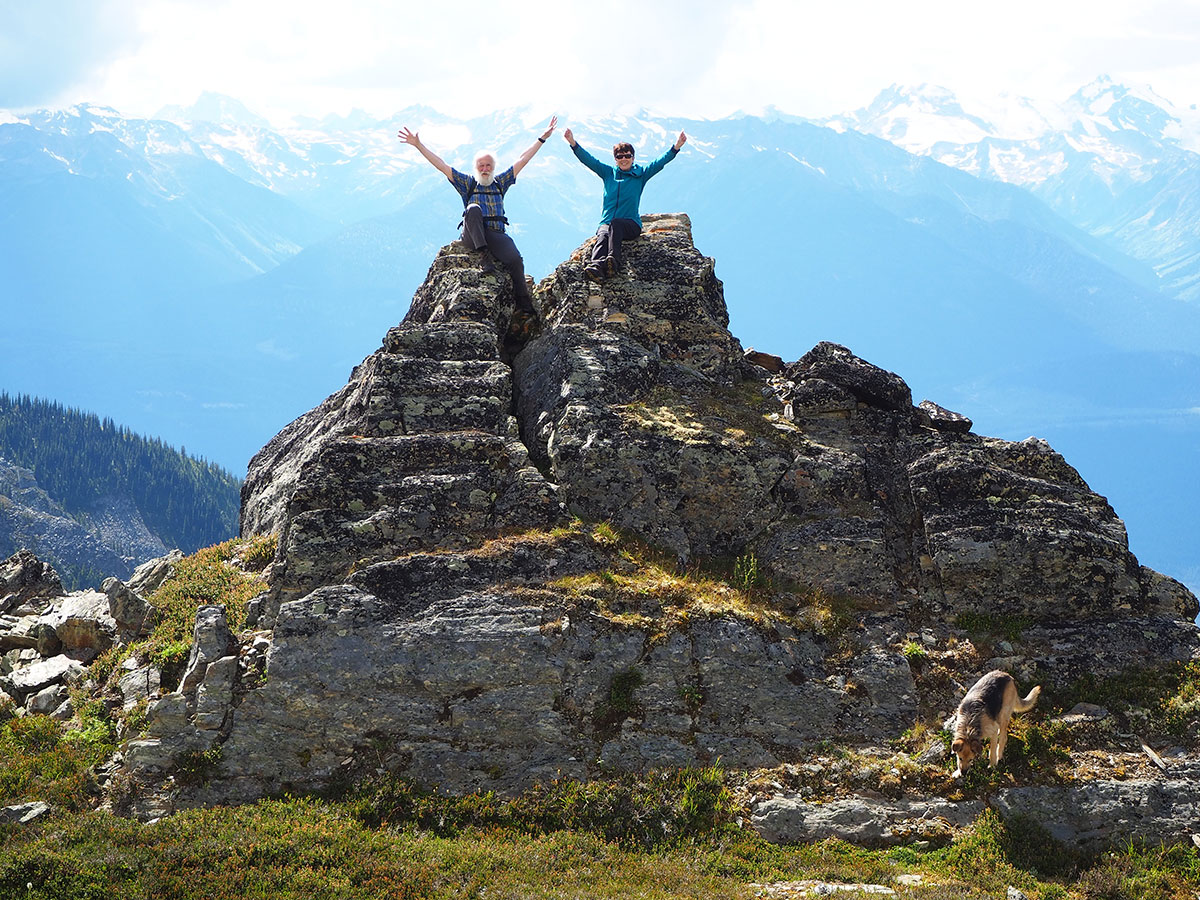 The Yellowhead Outdoor Recreation Association (YORA) is excited to announce they have received approval to develop a new trail to the summit of Mt Terry Fox via Teepee Creek, as the existing trail is very steep and dry.
The idea to look at an alternate access to the summit came about when some YORA members were cutting the never-ending deadfall from the existing Terry Fox Trail. While on a break at the viewpoint, they noticed some old logging roads across the valley that might possibly allow for a higher elevation trailhead and access to Mount Terry Fox via the Teepee Creek drainage. Four years and a whole lot of bushwhacking later, that possibility is becoming a reality.
In addition to the summit trail to Mount Terry Fox, there is a trail which takes hikers to a couple of lovely alpine lakes. Both routes feature gurgling alpine streams, beautiful wildflower meadows and great views.
The trails are currently rough-flagged routes with bushy sections, lots of side hill terrain and an un-bridged creek crossing. YORA is not sure at this time how long it will take to develop the trail to a higher standard, as YORA is just starting to look into potential grants and/or fundraising options.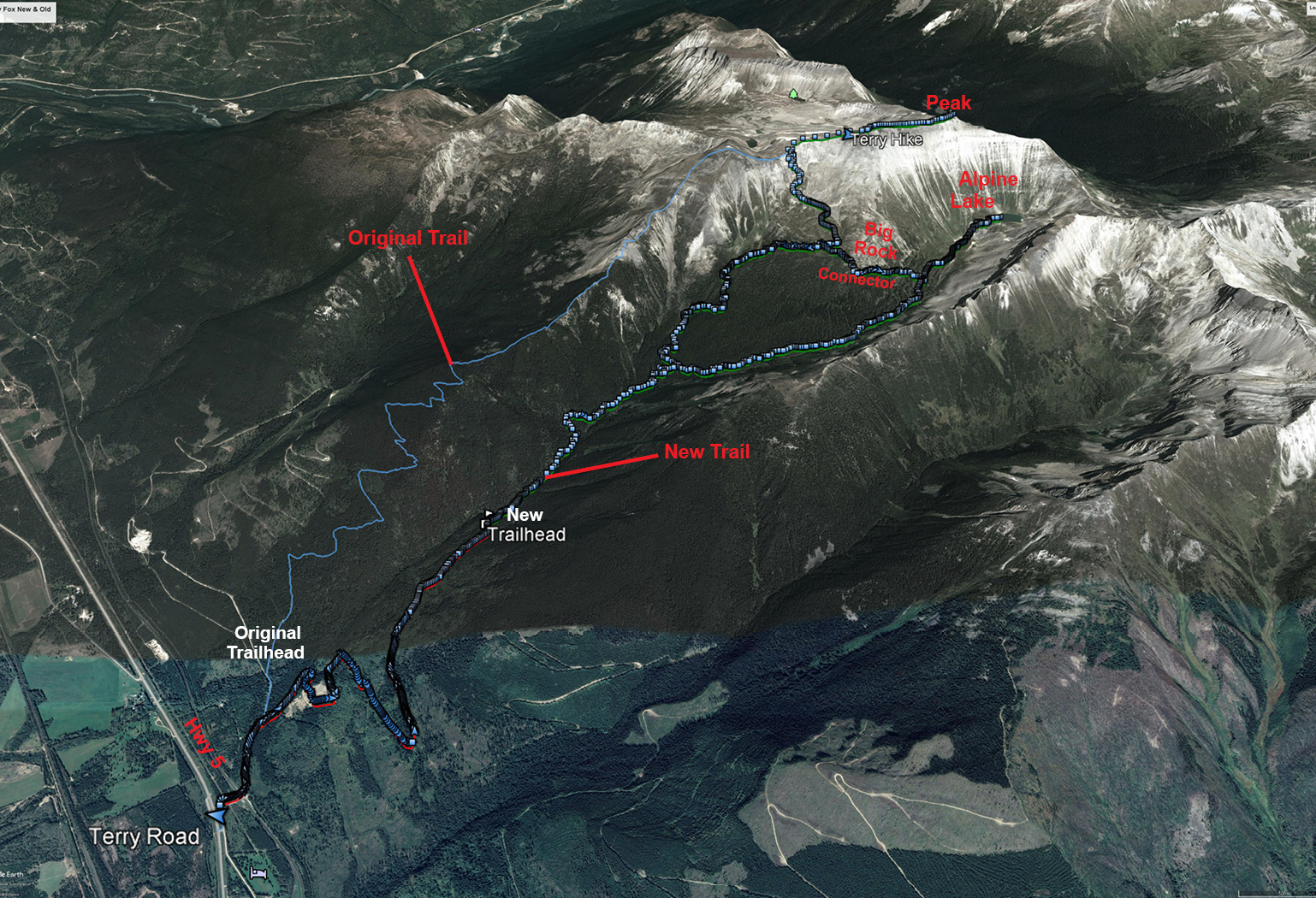 The new trail is shorter and has less elevation gain than the original trail. From trailhead to peak and back, the old trail took hikers 10-12 hours to complete. The new trail will take less time and, like the original, does not have any technical climbing sections.
Thanks to funding from the Resort Municipality Initiative program through Tourism Valemount, and a generous contribution from the Valemount Community Forest, the access road to the trailhead was rebuilt and graded, and a regular 2-wheel-drive vehicle should have no problem driving to the trailhead.
Since the annual fundraising Mt Terry Fox Trek was cancelled in 2020 due to COVID-19, YORA is planning a hike on the new trail. This year marks the 40th Anniversary of the Terry Fox Marathon of Hope and the tagline is "TryLikeTerry," so we thought it would be fitting to "try" to hike to the summit of the mountain named in his honour. There will be two options: the summit of Mt Terry Fox which will be a very full day, or a second shorter hike to a spot in the alpine called "Big Rock."
The hike is planned for Sunday September 13th. If you would like to participate in either hike, please call Patricia Thoni at 250-566-8244 for more information. For those wishing to donate to the Terry Fox Foundation a pledge sheet will be available the day of the hike, or donations can be dropped off at the Caribou Grill.