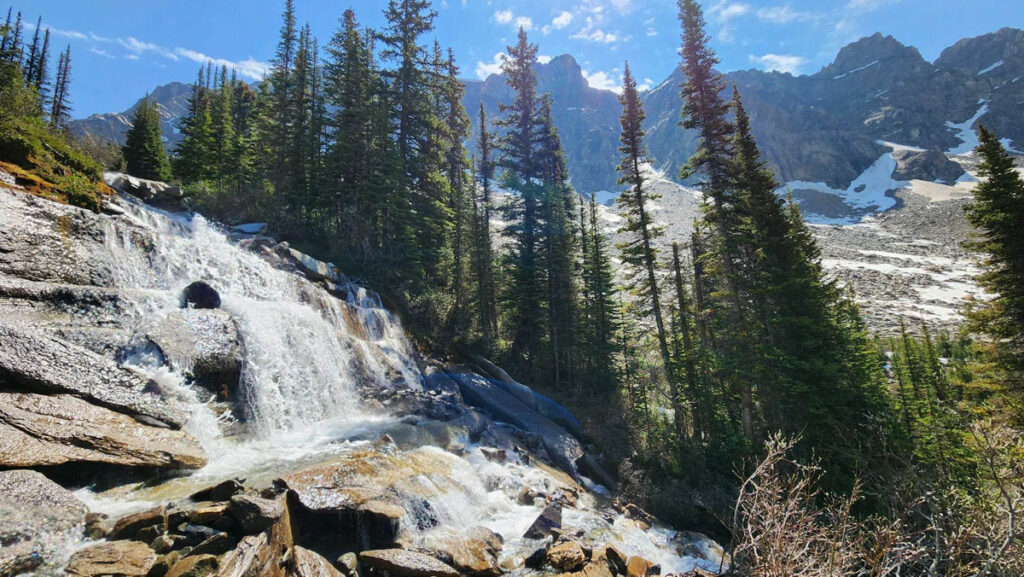 By Laura Keil
The new Teepee Creek hiking trail on Mount Terry Fox is a true gem in Valemount's hiking offerings, one that shouldn't be missed by avid hikers.
The new trail begins 1000ft higher in elevation than the original Terry Fox trail, and follows Teepee Creek, the trail's namesake back to an alpine lake. But the higher start and creekside peacefulness are only the beginning.
Despite some impressive elevation gain (800m), the Teepee Lake trail opens onto some truly stunning vistas, and traverses through wet alpine lands and waterfalls big and small. The waterfalls and rocky peaks jutting up from the narrow valley are two of this trail's best features. Other features include the wildflowers that bloom here in spring, and the berries that ripen in late summer.
The trails offer a there-and-back option, as well as a Big Rock/Lower Teepee Lake Loop with a return trip distance of 13 km and a total elevation gain of 950m.
From the Big Rock trail, hikers can access the upper portion of the old Terry Fox trail and reach the peak where a monument to Terry Fox is placed.
Whatever the choice, be sure to go well-prepared with proper hiking boots, water, bear spray and gear to stay warm in an emergency. This is an intermediate to advanced hiking trail.