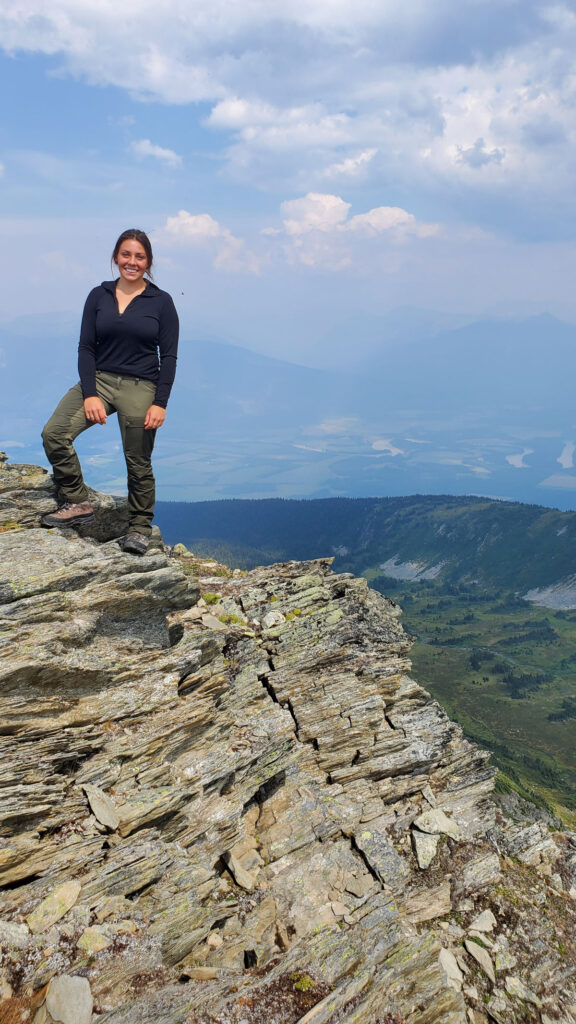 McBride resident Tress Cole has decided to lace up her hiking boots and join the fight against domestic sex trafficking by climbing the equivalent of Mount Everest.
Cole recently came to better understand that sex trafficking, specifically with children, is not only an "over there" problem, but here in Canada as well, and it is prevalent and serious. Statistics show that in Canada, 93 per cent of trafficking in Canada is domestic with the average age of entry into exploitation being 12-14 years old.
"It is happening around the world and it is happening in our country, a lot closer to home than we would like to think," she said. "This needs to stop. I want to be involved in ending slavery and bringing freedom to innocent victims who are being raped, beaten and abused."
Cole, an avid outdoorswoman, heard about an event called The Freedom 8848 Team Everest Challenge.
"I felt this was a good fit for me," she said. "It is a way I can be involved in raising awareness and support to help put an end to trafficking."
The challenge was created by six men as they discussed the issue of sex trafficking, and they found that it was easy to use Mount Everest as a metaphor.
"Standing at the base of Everest it seems insurmountable, too big to conquer, but the reality is, it isn't," said Rem, one of the founders. "The first step is to decide to pack a bag and move towards it."
The three day challenge will take place in Kananaskis and participants – like Cole – will climb the equivalent of Mount Everest, 8,848 metres, by tackling three mountains a day, three days in a row. Cole will be climbing Aug 17, 18 & 19th.
The mountains on the climb list are Grizzly Peak, Ha Ling Peak, King Creek Ridge, Mount Lady Macdonald, Mount Sparrowhawk, Olympic Summit, Opal Ridge, Reads Tower, South Lawson, Wasootch Peak, Wasootch Ridge, and Windtower.
Not all participants will complete the full 8,848 metres. Those with more limited ability are still able to also participate as the event is split into 3 groups:
The Full summit with 8,848m elevation gain including nine mountains in three days. Base camp with 5,600m elevation gain including six mountains in three days; and Mountain Mover with 3,000m elevation gain including three mountains in three days.
Cole started training for the event in March by running. Once the conditions allowed, she began
climbing McBride Peak and Lucille, from parking lot to peak. Recently she has branched out, taking on Tom's Cabin in Dunster and hopes to explore a few other peaks during her training.
"I try to climb three times a week," she said. "Sometimes I carry a heavy pack, while climbing slower. Other days it's a lighter pack and the climb is faster. I didn't realize the extent of the task until I started training."
Each of her training mountains are approximately 2,000 metres, so she is a little nervous about the additional 1000m that she will be climbing each day, but she is confident she will succeed. The challenge will be a bit different in that she will not be required to carry a heavy pack. Food, hydration and other supports will be provided by the organization. They will begin and end each day at Rafter 6 Ranch.
The Freedom 8848 Team is motivated by Christian faith and will be holding a short service each evening where they will celebrate with prayer and music. However, their website states they do not require attendance at these services and want people of all backgrounds to participate whether or not they are Christian.
Cole thinks that physically, the most challenging will be the downhill portions, but she expects the mental aspect to be the biggest challenge as she gets more fatigued over the three days. One that she is "stoked" to take on.
"I was raised on a farm, and a trapline," she said. "It gave me the grit to get through the tough stuff. That, and, I'm a middle child."
Cole has a personal fundraising goal of $8848, one for every metre she climbs. She has set up a campaign page where people can read more about the issue of trafficking, and provide financial support for the cause: https://tinyurl.com/2877stta