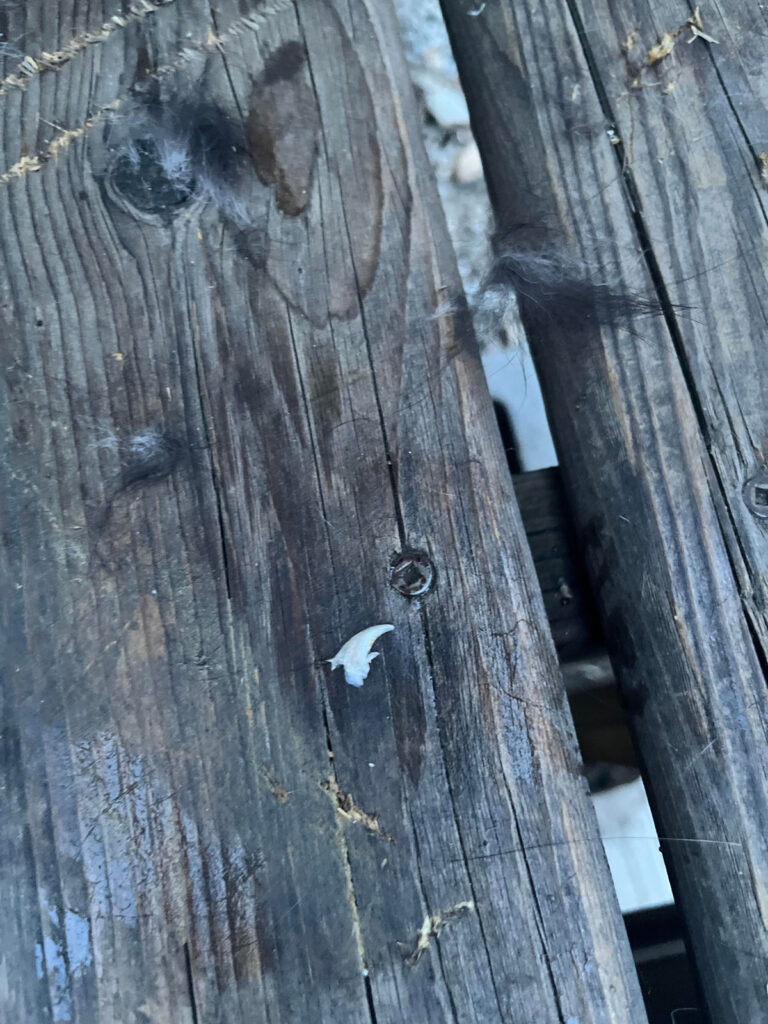 By Laura Keil
When Amanda Bellamy and her partner Cody started their day last Wednesday it started like any other day. They woke up at 4:20AM, got ready to work, poured a cup of coffee, fed the cat and then they went outside. That morning, their cat, Mamba, stayed outside as the weather was mild. She and her partner returned to the house to grab their stuff for work. Cody left for work and Bellamy was in the bathroom when she heard a bang and terrible screams from out the front door.
"I ran to the door and directly in front of me a lynx – greyish black in colour – had our cat in its mouth doing the death shake. Mamba tried to fight back, but with every shake, he hit the BBQ. I screamed and lunged forward and the lynx dropped him and ran off."
She brought Mamba inside and comforted him, but it took a few hours to realize Mamba was seriously injured.
"I called the Jasper vet and they told me to bring him ASAP. It turned out he had some rather large bites, no fractures or breakages, however because he was shaken he had air pockets in his body."
She was able to bring him home that day and he has been in active recovery.
"He seems to be getting back to himself, but very leery of being outside."
Other people have spotted lynxes as well, both in town near Commercial Drive, and north of town on Crooked Creek Road.
According to a BC government hand-out, lynx primarily live in remote habitats, and are rarely involved in conflict situations with humans.
"An exception to that may occur following the cyclic crash of the primary prey (snowshoe hares), at which time large numbers of hungry lynxes may disperse widely outside of normal ranges and habitats and some may end up preying on pets or small livestock."
To report a conflict with wildlife that threatens public safety call 1-877-952-7277.