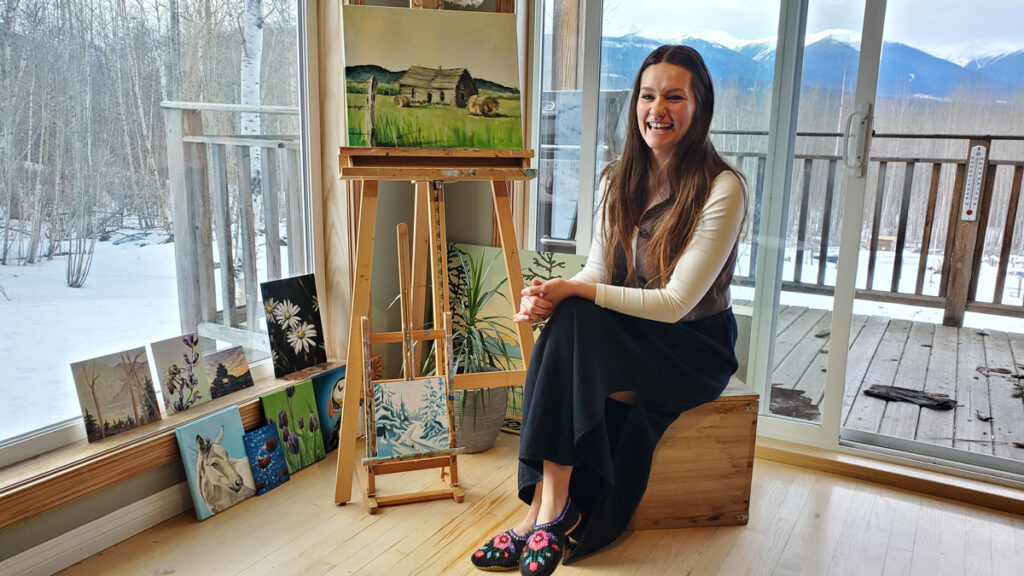 By Andrea Arnold
Karly Williamson loves to create art. It has been a passion of hers since she was quite small.
She said was a stereotypical art kid.
"I was lucky to have a family that supported me from the beginning," said Williamson. "Every Christmas and birthday I would receive some kind of art supplies."
It was only six years ago that she made the decision to invest in herself and focus on developing her skills as a career.
Although she can paint with both acrylic and oil, she prefers to work with oil. As she was building up her skill base and colour use knowledge, she worked with acrylic more. Currently her projects are about 90 per cent oil based pieces, a switch she credits to her mother-in-law who is also an artist. As Williamson grows her skills and confidence in using oil based paints, she has found she has been learning to be more patient. Each piece can take up to several months to complete.
Williamson had a studio set up in the house, but had to relinquish it. For now, she has her easel set up in the living room and has to set up and clean up everytime she wants to paint. "It's totally worth it," she said. "I do hope to get a studio space again though."
As the mom of three small children,family is her first focus. She still prioritizes painting a few days, or rather nights, a week.
"I am not able to paint as much as I would like right now," said Williamson. "Life throws you pauses when inspiration and time are lacking. I make time to paint because it is important to me. It keeps the flame burning. It is my therapy."
Since Williamson and her family moved to McBride three years ago, she has felt a shift in her perspective. Instead of looking to photos for inspiration, now she gets to be among the nature that inspires her art.
"Just look out the window," she said. "I have never felt more true to my heart."
She has also felt an overwhelming amount of support come from the community. She has noticed that , for better or worse, people pay attention to what others are up to. Landscapes and wildlife are her favourite subjects, and she is really enjoying working in an interpretive style, steering away from the hyper realistic style.
"I find trying to paint things to look real feels more like copying," she said. "The interpretive style allows for more creativity. I can put paint to canvas until I like it. It isn't a case of refine, refine, refine."
When painting animals, she prefers to focus on general creatures instead of a specific animal. This gives her creative license to choose colours, size, and details.
Although the creative freedom that comes from free painting without a set visual reference is her go to style, she counts it a privilege to be called on for commissioned art in a variety of styles. She has been surprised at the number of local commission requests she has received since moving to the valley.
"Being asked to create something with sentimental meaning is touching," Williamson said. "I can use my passion to bring others joy."
For every piece of work, Williamson's goal is that every person that sees it has a personalized response to the image.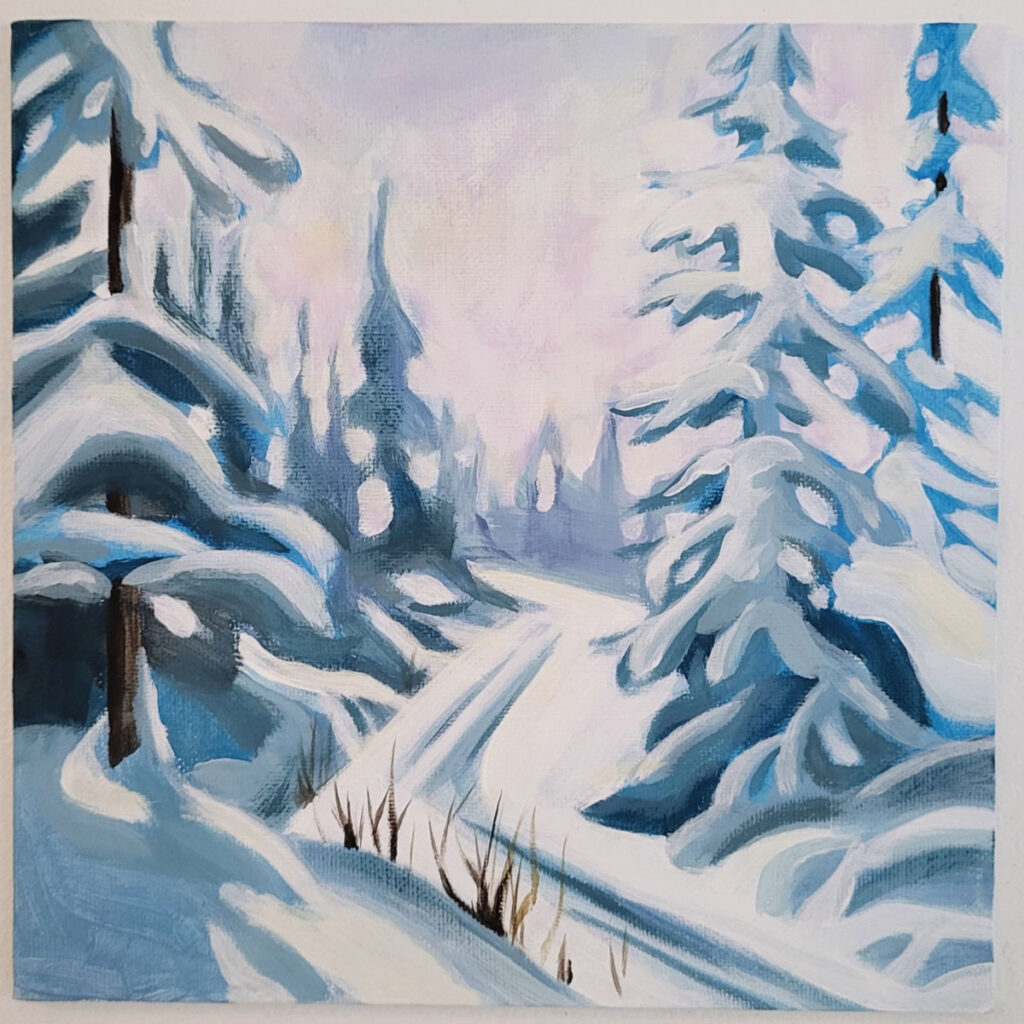 "I am lucky to do something I love," she said. "It pays off when people are interested. I only do work I'm passionate about. I don't want to paint for the sake of painting. It fills my soul. I feel so much love when people notice my passion."
Williamson has not put any of her work in shops around town so far. She has a few pieces up in one of the Air BnBs, and has an Instagram account, karly.williamson.art that serves as an online gallery. She can be reached at [email protected].