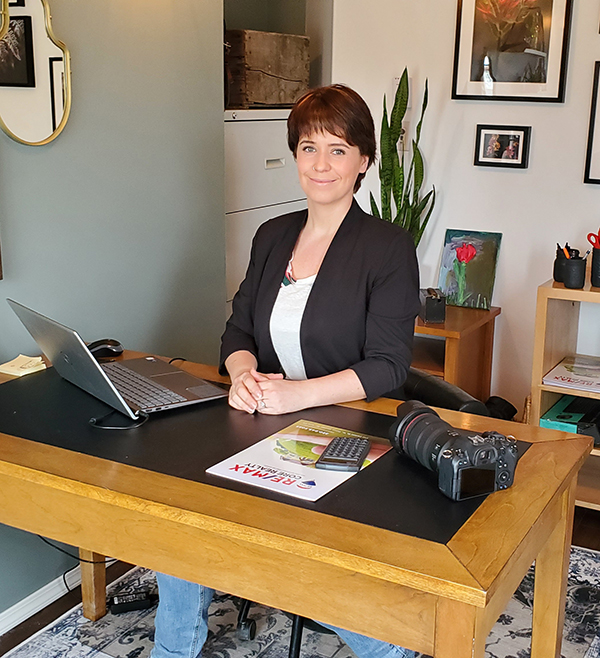 By Andrea Arnold
Katharina (Kat) McNaughton has returned to the real estate profession and will serve the area under the banner of Robson Valley Real Estate.
McNaughton held a real estate license before, and briefly set up shop in McBride about 15 years ago, but now sees that the timing wasn't right for her.
"I had been on a waitlist for photography school on the island," said McNaughton. "Just a few months later, I was accepted. It was my passion so I left to pursue it."
Now, a decade and half later, she feels like she brings much more to the table as an agent.
McNaughton holds a degree in business and marketing. She has run her own photography company, worked as a mortgage lender, in the construction/building industry and in the local building inspector's office. These experiences, combined with her work and volunteer involvement in the communities of both McBride and Dunster have put her in a good place to step back into the career.
"I have a lot to offer in helping people buy and sell homes," said McNaughton. "I feel that I am well connected through my experiences and my family."
McNaughton's family played a key role in her making the transition to a focused career. In the process, she is stepping away from some of her many other work and volunteer commitments, allowing more time for family.
"This isn't a decision I took lightly," said McNaughton. "It is a big commitment and it is expensive. I had so many different commitments going, that I didn't feel like I could give 100 per cent to any one thing. I am letting many of the other focuses go and refocusing on my family."
She chose to work under RE/MAX CORE Realty in Prince George due to the positive and welcoming energy she felt during preliminary interactions with their staff.
McNaughton has set up an office in McBride to meet with clients and can be reached at 250-569-7401.