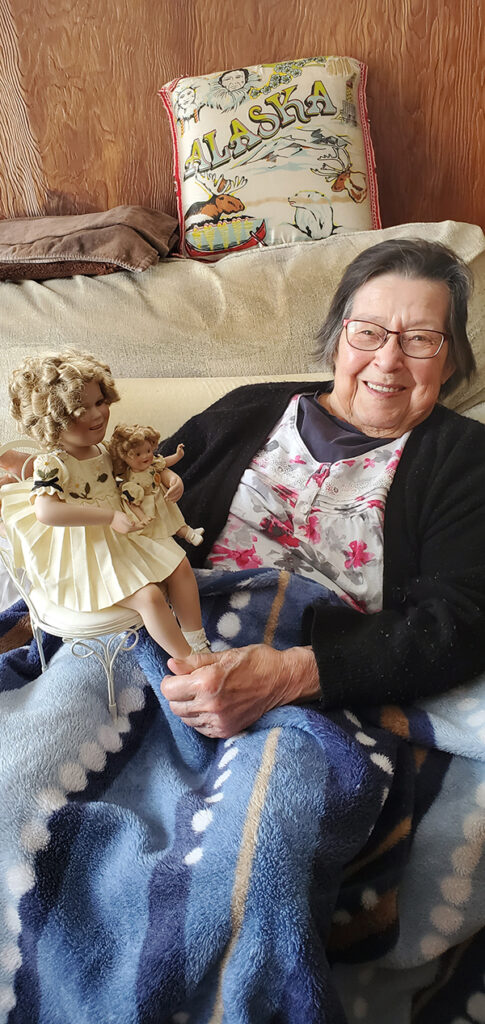 By Andrea Arnold
About a year and a half into young Zennia Downing's three-year stay at the University Hospital in Edmonton, the patients were treated to a visit from actress Shirley Temple.
"I was about 11 years old," said Downing. "But I don't remember exactly the year. Maybe 1944 or so. I was in the hospital with infantile paralysis, or polio." This was about 10 years before the first polio vaccine became available.
She was in a cast from the waist down, and unable to do very much. Her parents lived on a farm outside of the city, so they were unable to visit very often.
"My aunt came to visit often though," said Downing.
Downing doesn't remember very many details from her time in the hospital. However, she does remember the day that Shirley Temple visited. She remembers early one morning, seeing a young lady, Temple, walk in.
"She reached into her bag and pulled out this doll and gave it to me," she said. "I was so surprised."
All the girls in the ward between the ages of 9-12 received one. Downing thinks that the boys must have gotten something too, but as the boys and girls wards were separate, she couldn't say for sure.
After having her legs in casts for a year, she had to relearn how to walk, and did so with the use of crutches as she built up muscle strength. Early into Downing's teen years she was released from the hospital.
"I have kept that doll ever since." said Downing.
"I didn't let the kids play with it, or brush its hair. They would have wrecked it."
Do you have a special memory you'd like to share?
Contact us! 250-566-4606 / [email protected]