By Andrea Arnold
---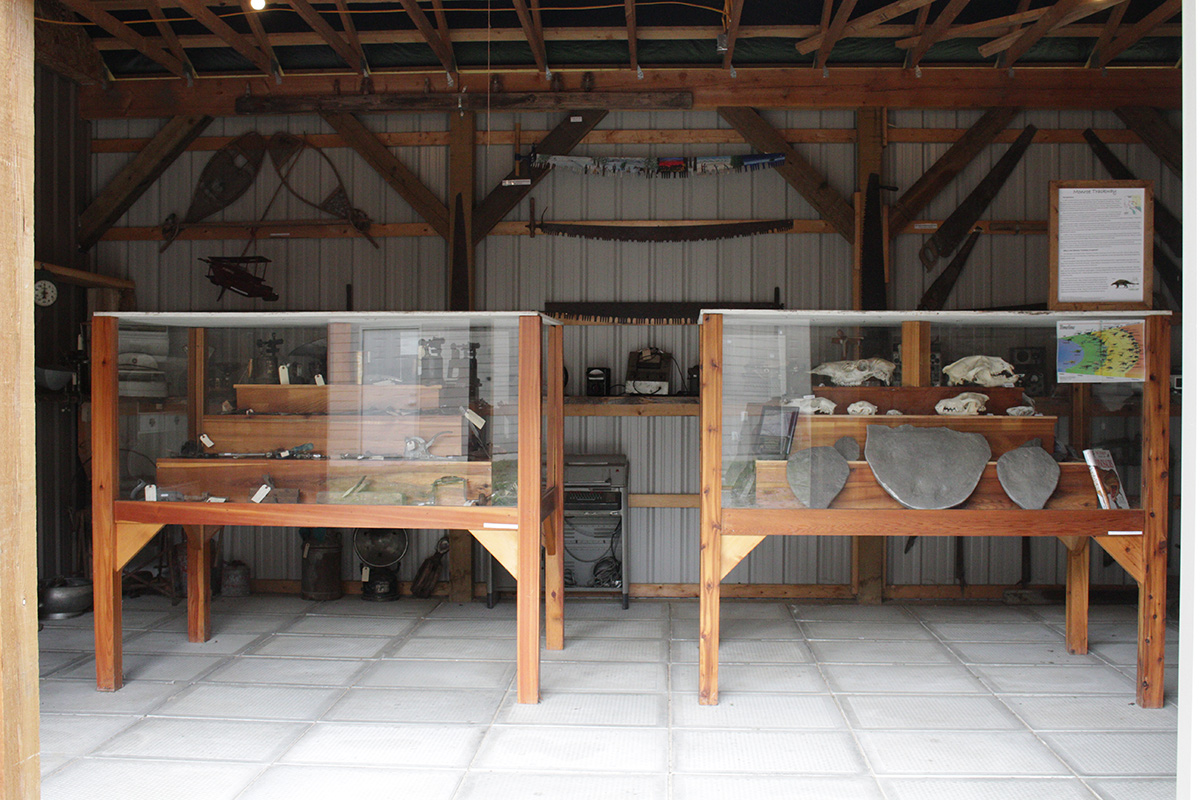 The Valley Museum and Archives reopened their doors on Tuesday August 18, 2020 for the first time in several months. Newly appointed curator Bridget Uhl was pleased with the 25 or so people who visited the first day. During the temporary COVID-19 closure, a lot of work went on to fill the space previously used as storage/work space with artifacts and COVID-19 compliant display cabinets. The cabinets and some of the items on display in the area were acquired from Oscars Wildlife Museum earlier this spring. Board members, along with summer student Jael Reimer worked tirelessly to make changes that would allow the doors to reopen while following new COVID-19 protocols. For example, they are not able to sell the specialty coffees they have in the past, and the gift shop items are in a display cabinet behind glass.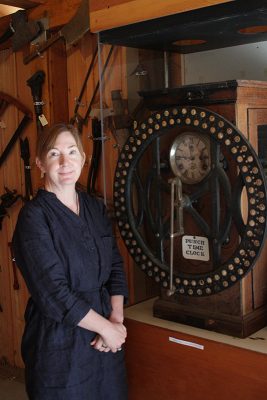 Recently, Uhl and l Reimer created the new exhibit "Behind the Curtain of a Rural Hospital." Many items were provided by the McBride and District Hospital.
Locals may remember seeing their children laying in that crib or being weighed on that scale. Photos of previous hospital employees are scattered around the walls.
The other half of the inside space currently houses stories and artifacts documenting the logging history in the valley. On September 24th, this will be replaced by an art display from Two Rivers Gallery.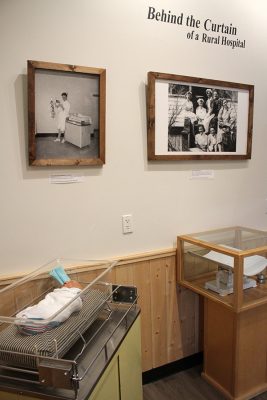 Uhl has a few ideas for future displays but wants to keep a few surprises up her sleeve.
She confirmed that New Horizon Funding has come through to reboot the task of collecting oral histories in "Voices from the Past."
The Valley Museum and Archives is currently open Tuesday – Friday 11-4. "I look forward to engaging with the community and collecting stories," said Uhl. "I look forward to people popping in with feedback and ideas. I'm collecting ideas as much as I'm collecting stories."