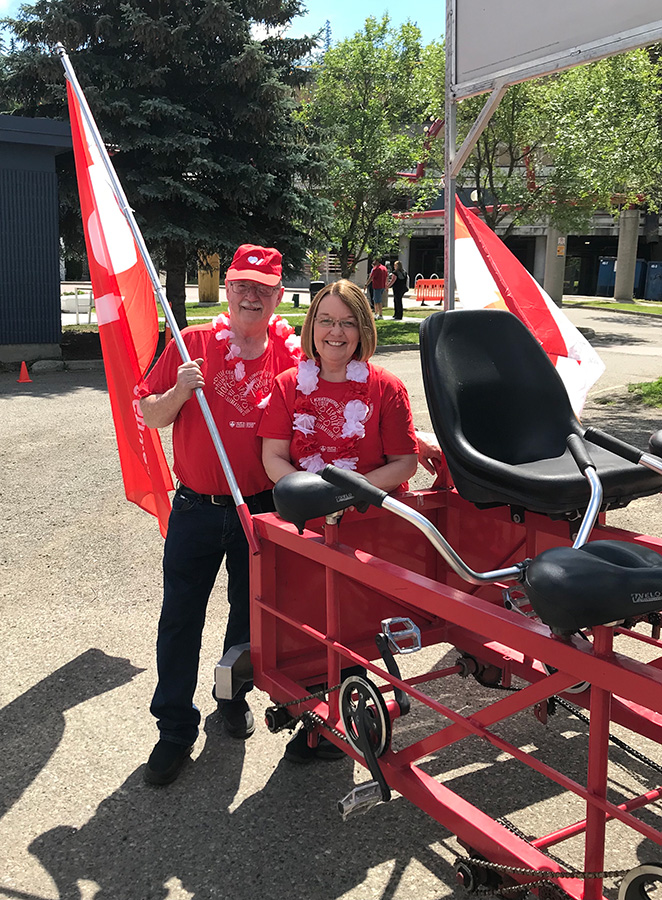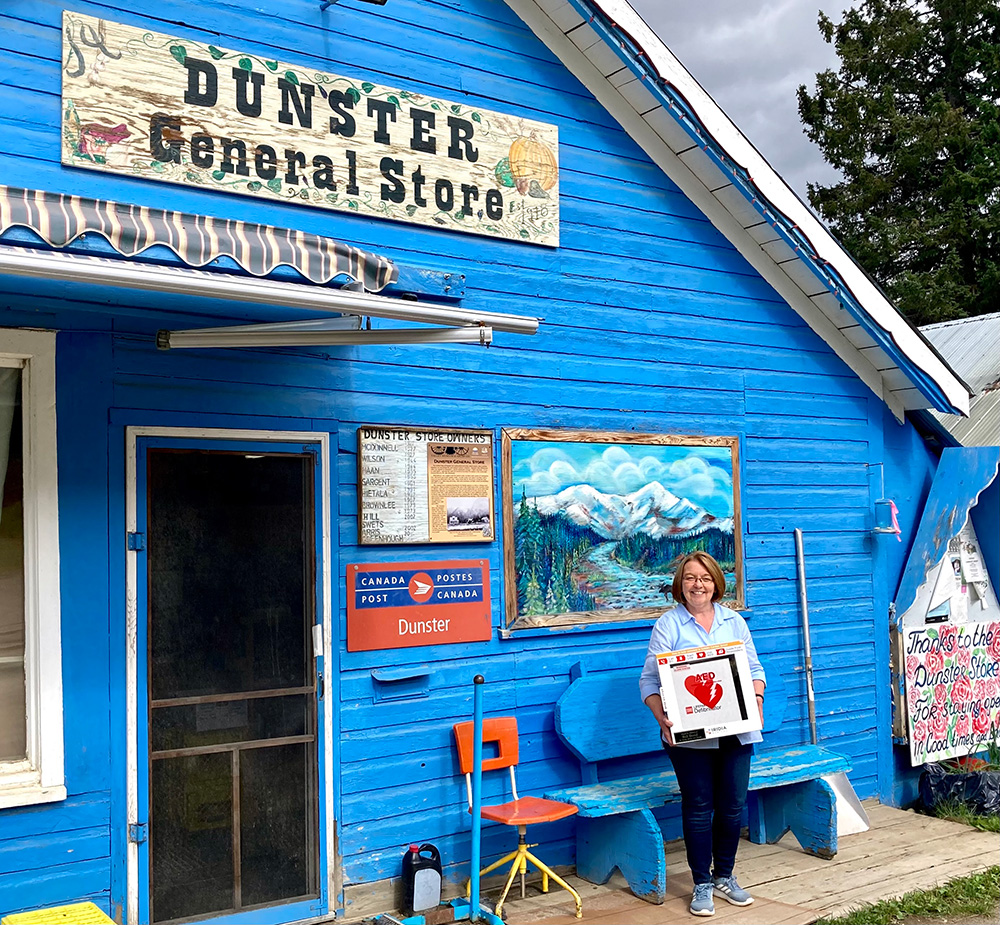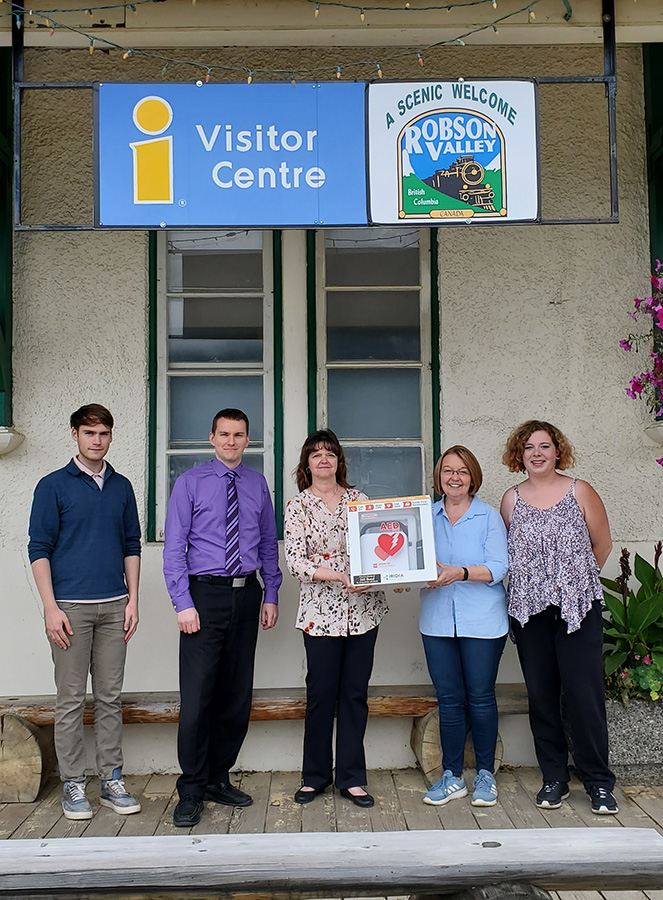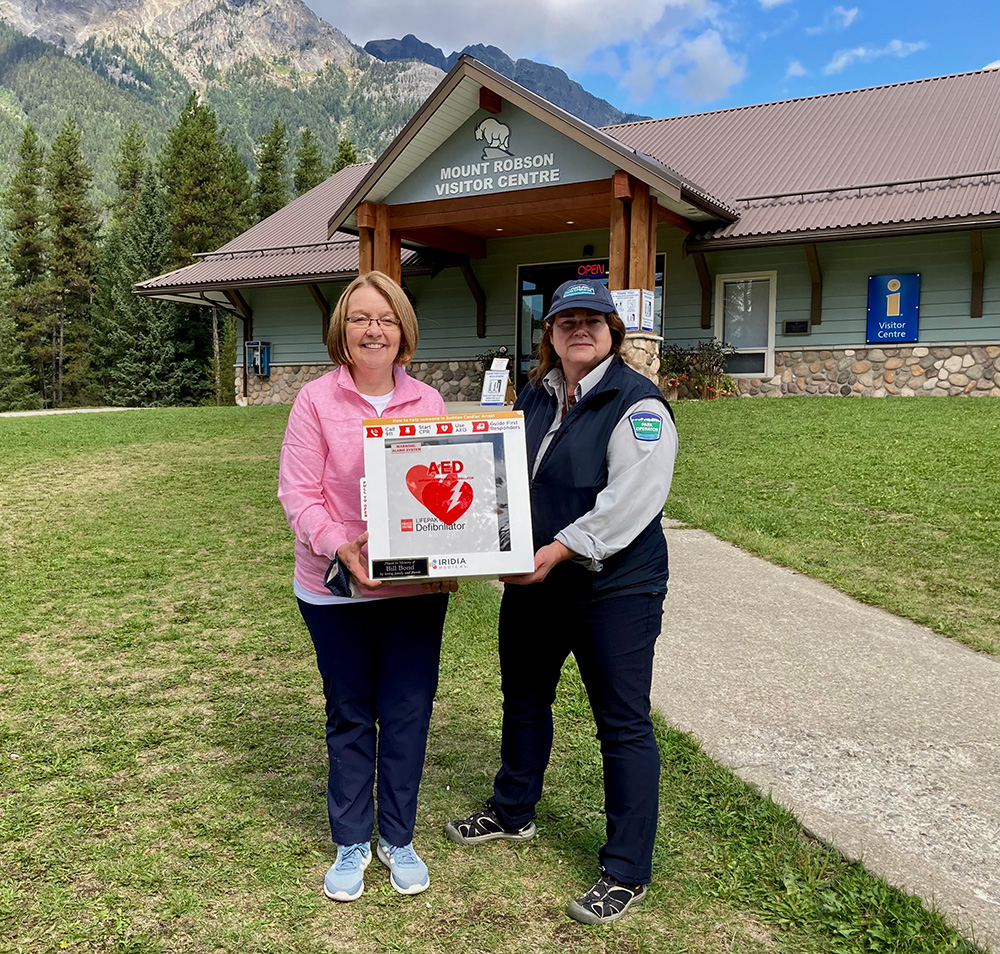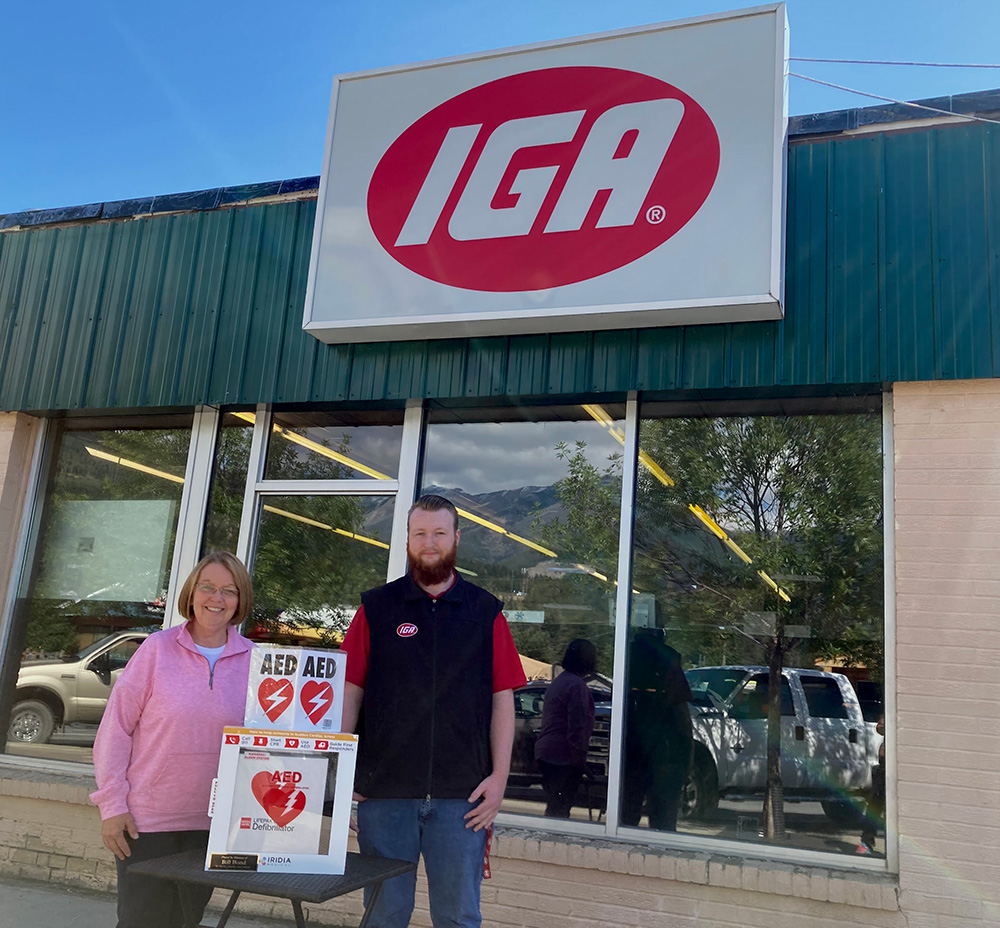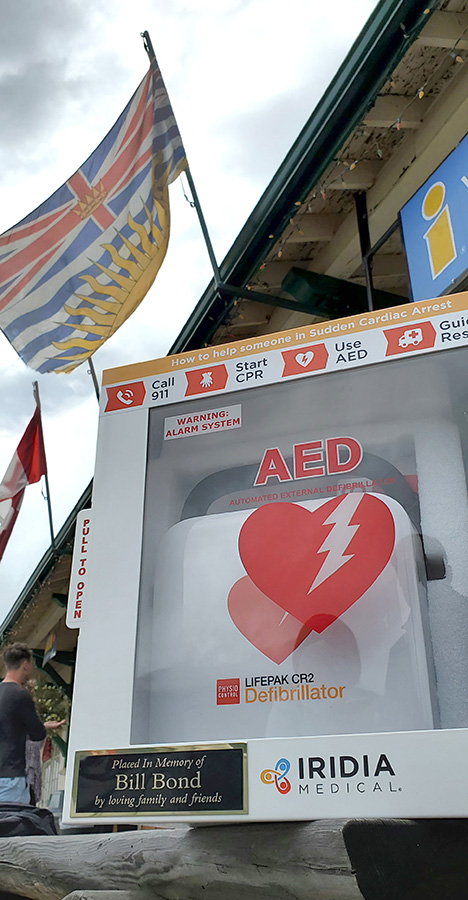 By Andrea Arnold
Shirley Bond, MLA for Prince George – Valemount spent a few days travelling through the Robson Valley last week on a labour of love. She and her family have started a legacy fund for Bill Bond her late husband of 41 years who was also a father and grandfather, and is sharing part of that legacy with the people of the Valley.
"Bill loved the area," Bond said. "We spent a lot of time here and I know he would be incredibly pleased that something so important to him will benefit the Robson Valley."
Bill had a long journey with heart issues and was in St. Paul's hospital awaiting a second heart surgery when he had a massive left brain stroke. He passed away in June 2020.
Due to Bill's medical experiences, the Bond family has had a close relationship with the Heart and Stroke Foundation, and decided to donate automated external defibrillators (AEDs) to public spaces, allowing more accessibility in case of emergency.
"The use of an AED along with CPR significantly increased the chance of survival when a cardiac event occurs," said Bond. "But we hope it never has to be used."
There have been four Lifepak CR units donated to four public spaces across the Robson Valley: the train station in McBride, the Dunster Store, Valemount IGA and the Mount Robson Visitor Centre. In July, a temperature controlled unit was also placed outside, at Masich Stadium in Prince George. Each battery-operated, mobile unit includes easy-to-follow audio instructions and safety features. The machines will not emit a shock if it detects a heartbeat.
These units can be registered to a mobile device app allowing visitors to the area more accurate information if the need arises.
As with most medical supplies, the upkeep and quality of the product is important. The cost of replacing any of the expendable parts on these units will be covered by Bill's Legacy Fund.
Bond believes that better access to AEDs is very important. She has tabled a Private Members Bill in the Legislature mandating AEDs in more public areas.
As the legacy fund continues to grow through donations, it is Bond's hope to provide more AEDs to areas currently lacking.
"Being able to do this for the Robson Valley means a lot to our family," said Bond. "We love the job, the people and the riding. It is the region we call home, not just the city of Prince George."