By Andrea Arnold
---
The McBride Hospital Auxiliary will not be holding their annual Christmas Extravaganza this year due to COVID restrictions. However, according to President Carol Hammer, they are going ahead with their other three main fundraisers over the Christmas season.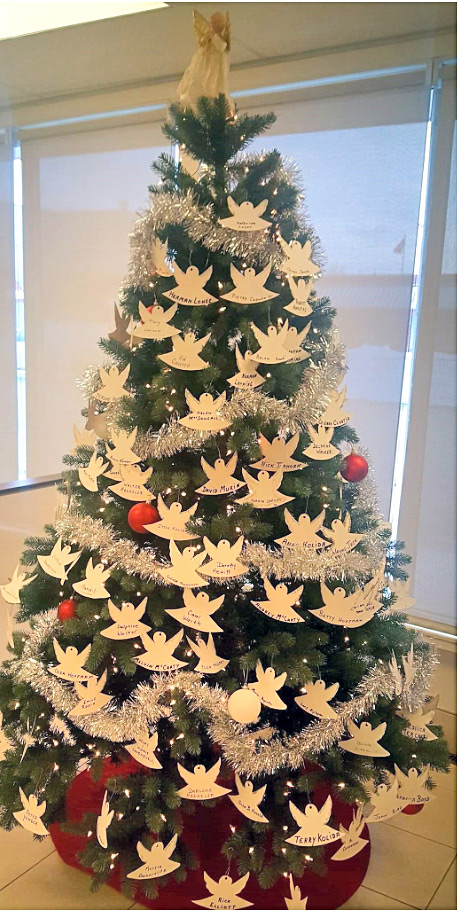 The Dinner Hamper Raffle has kicked off and tickets are available at AG Foods, the McKale Guesthouse, Advantage Insurance or they can be purchased directly from any of the Auxiliary members. First prize hamper includes a turkey, and second place will receive a turkey. The draw will take place on December 17, 2020 at the McKale Guesthouse.
The Annual Community Christmas Card campaign has already begun. Forms have been sent out in the mail explaining the requirements for those wanting to participate in the large display that will be located next to Home Hardware. The fundraiser allows people to extend holiday wishes to the whole community.
Last but not least, they are continuing the Angel Tree tradition. The tree is meant to help remember those who have passed away over the years. This year, the tree will be located in the McBride District Public Library. Library staff will be accepting donations on their behalf and distributing the angels to adorn the tree.
Hammer says over the Christmas season they usually receive approximately $5,000. With the loss of the Extravaganza, they are hoping the community's generosity comes through their other ventures.
They have also been creative and have, new this year, a limited quantity of Christmas Jam. The jam will be on sale at the McKale Guesthouse.
Earlier this spring, the group also began to sew and sell masks. "We had a lot of interest," said Hammer. "At this point we don't have many left." The masks were made from donated fabric and those making them donated their time. With others in the valley beginning to also sew masks, the auxiliary has stepped back from that project for the time being. However, the sales boosted their finances by $1,500.
They have also explored the option of grants this year and are waiting to hear in the new year if they will receive any aid from Four Rivers Co-op.
All money the Auxiliary raises goes towards purchases for the hospital and for community health care.
The organization welcomes any suggestions for fundraisers and welcomes all volunteers. If you have questions about membership or any fundraising, please contact Hammer at 250-569-7176.