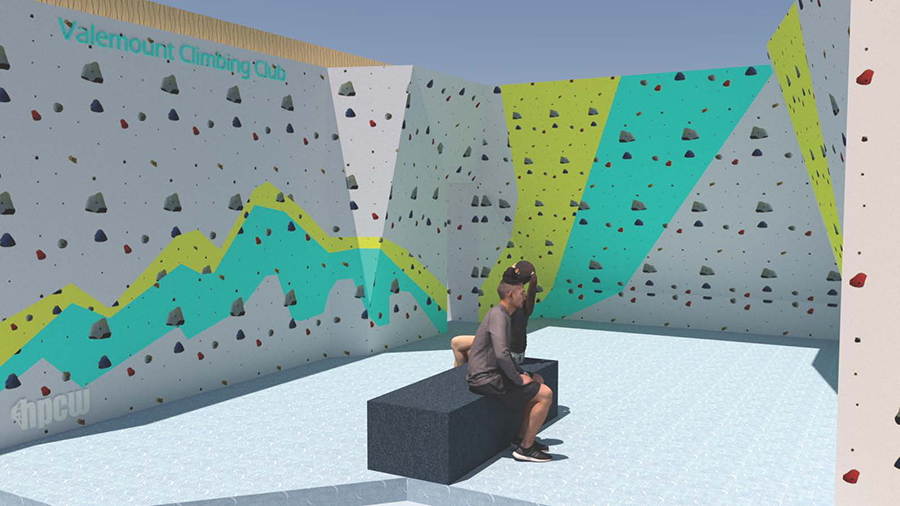 The Valemount Climbing Club
Submitted by Kelsey Brick
The Valemount Climbing Club registered as a non-profit society in early 2021 and started planning for a three-phase climbing gym project. Through the provision of early grants we were able to fund the first planning phase of the project. In the past year, we have completed Phase One: we secured a local gym space early in the summer which allowed High Performance Climbing Walls, and sourced a professional rock climbing design firm to design a bouldering gym to our specific location. We are so excited with what they came up with and have shared the designs on our website (www.valemountclimbingclub.org). We are also pleased with the enthusiasm from members of the community for the project
Bouldering is a social sport that happens in a smaller area filled with bouldering problems. In a gym, these are routes made of artificial coloured rock going up the wall. So while someone is trying to solve the problem, everyone else is there to support them, offer suggestions or just have fun and connect.
Recently we started a fundraising campaign to raise money for the second phase of the project which will allow us to construct the facility and open in the spring/summer of 2022. We will need $73,000 by April 2022 to construct the walls and another $62,000 to add the wall elements, safety flooring, security system and other elements.
We are happy to see all of the people who believe in the project and are willing to support it financially. Our website has a funding thermometer that shows our progress towards our fundraising goal. We are continuing to apply for grants throughout the winter, but are seeking donations from community members, local businesses, and other corporate sponsors to raise the initial amount required to open on time.
Once funding is achieved, we aim to open a secure gym space for monthly and annual members. It will have extended daily opening hours for folks with irregular or late work schedules, or those who are home during the day looking for physical activity. There will be drop-in days on weekends for non-members who are new to the sport. We also have a solid and sustainable 10-year financial plan.
Part of our gym design has been made to accommodate birthday parties. We know kids are natural climbers and that climbing is wonderful exercise. The space will be accessible and enjoyable to anyone who wants to try. Our bodies are unique; the way one climber completes a route may be entirely different from another. There are folks of all genders, ages, abilities, and backgrounds thriving in this sport and competing at the highest levels.
The popularity of rock climbing is growing. Movies like Free Solo and climbers like Alex Honeld began introducing the sport to the mainstream about five years ago. This past summer the whole world was introduced to indoor rock climbing when it became a sport at the Tokyo Summer Olympics. The future of rock climbing is just beginning and the Valemount Climbing Club is excited to promote the sport of rock climbing and create community spaces where we can climb here in our beautiful Robson Valley.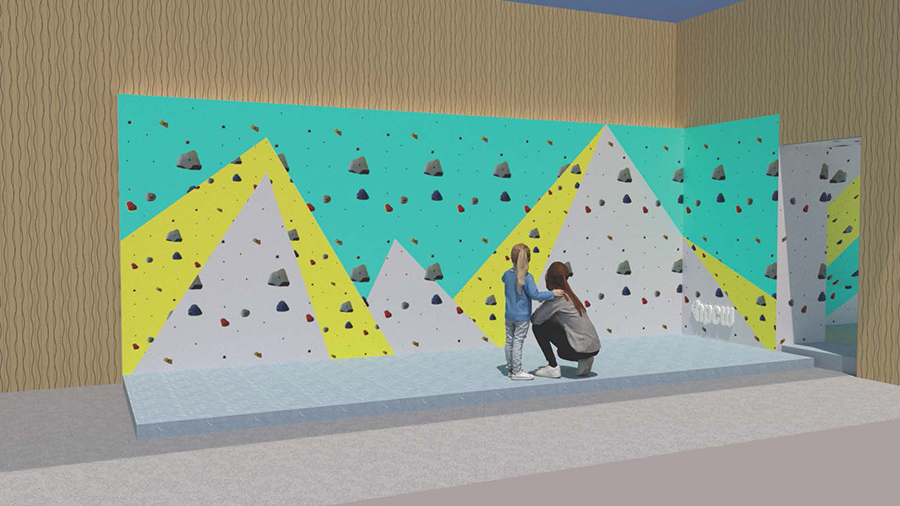 What is your non-profit up to? Share it with the community by submitting a column up to 350 words on the great work your organization is doing! Is it absolutely free. Inquire or send your column (and any photos) to [email protected].