By Jane Shaw
---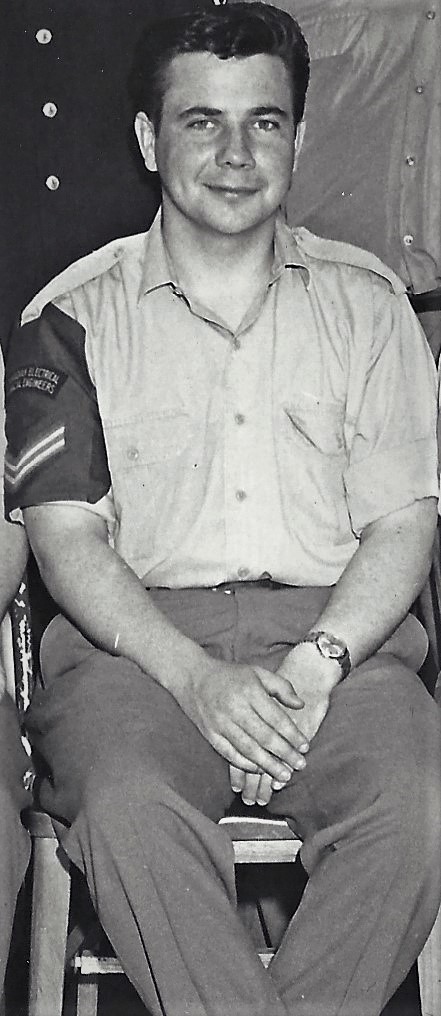 To say Gene Blackman had an unusual start to life would be a bit of an understatement! On May 16, 1947 Gene's mother boarded a northbound CN train at Harvey whistle stop and Gene soon made his arrival somewhere between Tete Jaune and McBride!
He spent his childhood at Tete Jaune and completed his schooling both there and in McBride. In 1966, Gene joined the Royal Canadian Electrical Mechanical Engineers (RCEME) school in Kingston, Ontario to obtain his electrical degree in radar technology. After graduating, he was posted to Shilo, Manitoba for a time, and eventually volunteered for the Canadian Airborne Division earning his "wings" as a paratrooper. From there Gene became part of the Canadian peacekeeping team and was involved in the 1967 Six Day War in Gaza (Middle East) as a radar technician.
Moving on, he also worked at a Canadian air base in Lars, Germany before returning to Shilo for work on an unarmed drone missile project. It was during this period that the Canadian Army, Navy and Airforce were integrated, becoming the Canadian Armed Forces (Feb 1, 1968) From then until discharge in 1970, Gene was posted to the 'Mid Canada Line', a series of radar stations spanning Canada from Vancouver Island to Halifax. After completing his duties with the CAF, he also worked two 18 month stints on the DEW Line (Distant Early Warning) for NATO. Truly a colourful military career!
Veteran's Voices in published in partnership with our local legions.