By Jane Shaw
---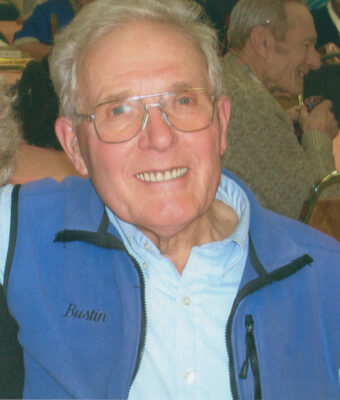 Born on July 10, 1935 in Toronto, Ontario, Byron moved to Alberta with his parents as a child and later, in his adult years, to BC. Byron has always been very proud of his Father, Arthur Bustin, who was an RCAF wireless operator and midship air gunner on a Vickers Wellington during WWII. Sadly, Arthur was killed in the line of duty on his 23rd flying mission. It's this pride in tradition and country that led Byron to enlist in the Canadian Officers Training Corp (COTC) in Camp Borden, Ontario at the age of 21. There he served with the Royal Canadian Army Service Corp (RCASC), alternating between University in Alberta to get his teaching degree and serving in the military for the next four years. He used this military time to learn heavy equipment operating skills and develop his teamwork training at the Ontario base and also in Wainwright, Alberta. Byron left active military service at the age of 25 but has always been ready to answer the call to arms. Today, at 85 years of age, Byron calls Tete Jaune in the beautiful Robson Valley his home.
"I've been halfway around the world but I don't know of a nicer spot than Tete Jaune, BC," said Byron.
Veteran's Voices is published in partnership with our local legions.