By Andrea Arnold
---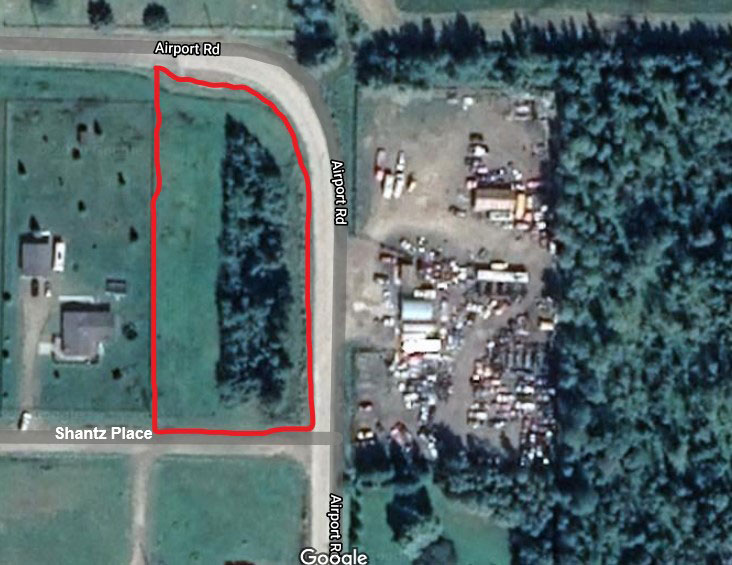 Having put in over a year and a half of learning, research and listening to the needs of the community, the McBride Housing Society has gathered enough information to submit a proposal to BC Housing for New Rental Housing Units Under the Building BC: Community Housing Fund.
The Society was established in May of 2019 by a group of area residents concerned about the lack of housing options in McBride. Specifically, affordable housing. "The focus of this group is to provide affordable housing options for residents of McBride,"said Jackie Edwards, Housing Society President. "We want to facilitate other organizations, or government developments to ensure adequate housing for the Robson Valley."
Acting CAO for the Village of McBride at the time, Sheila McCutcheon, got involved and an assessment study was completed. "The results were not surprising," said Society Officer at Large, Lucille Green. "They showed a severe lack of housing in the McBride region. Not just rentals. We are in full support of any other private or government groups that want to build. There are many demographics in the valley that need options."
The group has spent the last 20 months learning what the valley needs are, and what has to be done to meet these needs. Edwards and Green have attended conferences and workshops, both in person and online, to expand their knowledge regarding what opportunities are available. These gatherings allowed Edwards and Green insight from groups like non-profit organizations, government associations, and contractors, as well as the opportunity to network with like-minded groups.
One of the big questions that faced the Society was the issue of where a new housing project could be built. Available property the size they will require for the complex that has been proposed, is limited within Village lines. In the fall of 2020, the Village purchased a one acre piece of land on Airport Road & Shantz Place for this purpose, with the Village retaining ownership of the land. The Housing Society plans to lease it to build homes and provide housing to those who qualify for affordable housing.
The complex the application is proposing consists of 20 units divided into a few separate buildings. 1-, 2-, and 3-bedroom units, including 1-bedroom accessible units, are included in the proposal, along with a shared green space.
"The aim of this project is to provide homes for people," said Edwards. "Anyone meeting the BC Housing requirements will be able to apply; seniors, low to middle income families and those with disabilities. There is no age limit." However, those living in the complex will need to be able to live independently. There will not be any on site staff, medical, or otherwise. They hope to provide housing for those who may not be able to afford a traditional rental agreement.
There are three levels of income/rental ratios, Edwards said. Providing the proposal is accepted without major changes, 30 percent of the homes will be for mid-range income applicants. "These units will be rented out at full market rental value," she said. 50 percent of units will go to low income applicants. These applicants will have their rent partially subsidized by BC Housing. The final 20 percent will be heavily subsidized rental agreements.
These will go to individuals or families who are within the Poverty Reduction Program. For example, a senior who lives off their old age pension would qualify.
As plans develop, the Society will be calling for further community consultation and will release more information about the plans. "If this application is not successful in securing funding, the organization will provide input as to how the application can gain strength and be successful in the next intake," said Edwards.
In the meantime, members of the McBride Housing Society await the outcome of their proposal. They meet the fourth Thursday of each month (usually), to continue planning, as well as brainstorming ways to support other like minded projects in the area. All meetings are open to the public, and they are currently using Zoom to hold meetings online. If you are interested in attending a meeting, please contact Jackie Edwards at [email protected] to be added to the invitation email list.