by Andru McCracken
---
When Garry Wallace and his neighbour Byron Bustin went to take a look at a pile of old creosote ties sitting in a marsh next to the railroad right of way they were surprised to find the ties were being moved.
A few weeks earlier, Wallace had reported the ties to the province's RAPP line which is dedicated to accepting information on poachers and polluters.
The concern was that the ties might be leaching creosote into the surrounding marsh, and the Fraser River.
Creosote is known to harm plants and fish.  Wallace discovered the cache of old railroad ties while driving through the area this winter.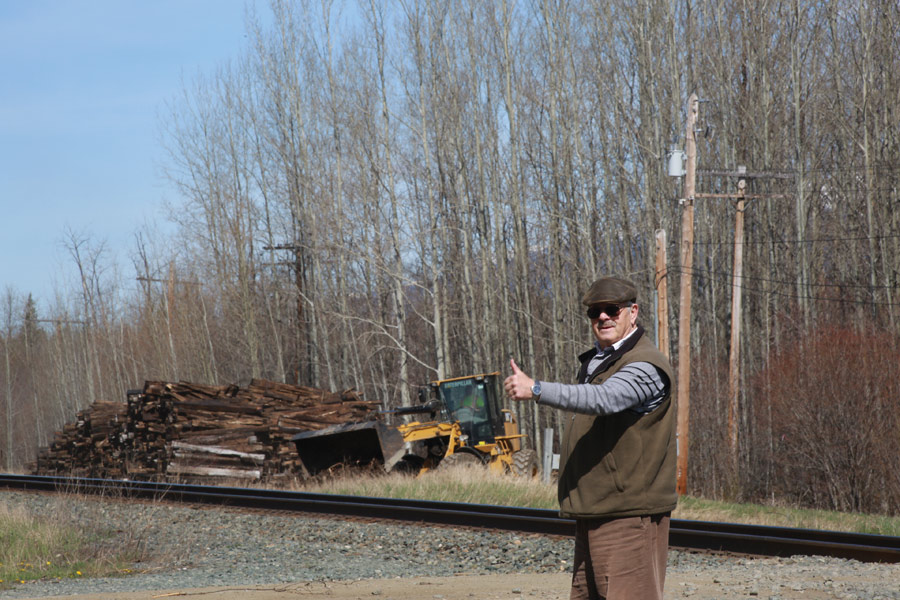 He saw a long unbroken line of snow on what appeared to be a lodge.  On closer inspection it was a large stash of old railroad ties.
We asked CN for a comment but didn't hear back by press time.
When contacted for a comment, the Ministry of Environment said they encouraged people to report potential incidents of pollution to the RAPP line  at 1-877-952-7277 or by dialing #7277 on the TELUS Mobility Network.