By Laura Keil
---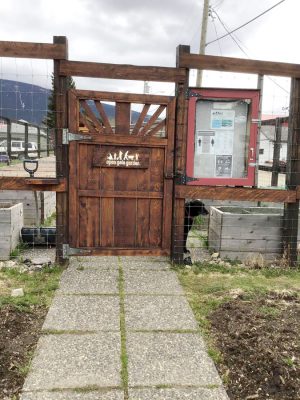 The Open Gate Community Garden (OGCG) in McBride is coming into full swing, thanks to the B.C. government listing community gardens as an essential service.
OGCG President Penny Rivard says today people are more interested in food systems and food security. She notes seed companies have recently reported a surge in sales. "Hoarding seeds for food production makes more sense than hoarding toilet paper," she says.
She says the gardeners plan to practice proper social distancing and have hand cleaning supplies available. They also encourage gardeners to use their own tools, though the garden does have tools on site along with a supply of soap and cleaner for tool handles.
All the garden beds at the OGCG are now taken, though they have a waiting list. Rivard says more seniors and young families are participating this year. There are 28 beds including one for the Kids food camp held in July and August.
The garden still has a "Help Yourself" bed donated by member Pete Amyoony. Any member of the public is free to take a few vegetables from that particular bed.
"We are looking forward to a very successful growing season and the chance to teach people how easy it is to grow their own nutritious food," Rivard says.