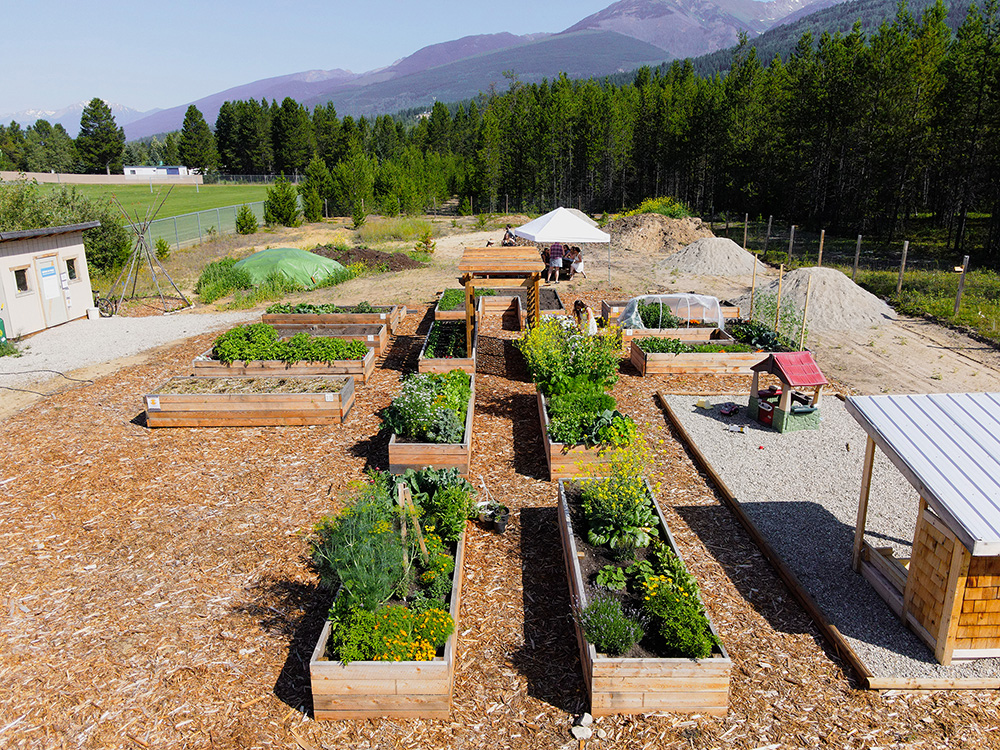 By Andrea Arnold

---
Robson Valley Community Services began a community garden mid-summer last year, and staff is excited to begin the growing season earlier this year.

"There has been a huge amount of interest from the community," said Rebecca Wylie who works with the RVCS Food Security Program.

So much so that all of the available plots in the garden located behind Valemount's high school have been spoken for this year.

Throughout the growing season, RVCS will be hosting workshops allowing people opportunities to learn gardening skills.

"The garden gives us the ability to teach people how to grow their own food," Wylie said.

So far, they have plans for workshops on soil, maintenance, and growing.

"We will be sending out a survey in the coming weeks asking what other types of workshops people would like to see," said Wylie.

She said the garden is also a good outside location for people to connect with each other. Within the space is a covered sandbox where children are welcome to play; they can also help in the garden plots.

"We'd like to have kids involved in the planting, weeding and growth process," Wylie said.

RVCS is also providing start-up seed packages containing a variety of veggies, herbs and wildflowers.

They are participating in a citizen seed trial this year. The bcseeds.org website says "The Citizen Seed Trial is a BC-based, home gardener complement to the Canadian Organic Vegetable Improvement Project (CANOVI), which works with farmers to identify the best performing varieties of important vegetable and seed crops."

"FarmFolk CityFolk are providing us with two varieties of peas," she said. "As they grow, we will collect data and send it back."

RVCS will be hosting a "Get your hands in the earth day," on Earth Day, April 22, 2021 from 2-4pm. Community members are invited to come learn about the garden and soil. Wylie hopes to start the citizen seed trial during the event. There will also be a craft and information portion for kids.

Although the garden spots are full, volunteers are still welcome. There are some areas within the garden that will be dedicated to garlic, strawberries, beans and possibly potatoes that will be grown for the local food pantry. Volunteers will be needed for weeding, compost maintenance and harvesting. Anyone interested in volunteering can contact RVCS in Valemount at 250-566-9107.