By Laura Keil, Publisher/Editor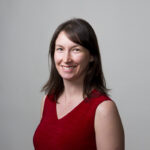 ---
It's exciting to see so much support for growing local food. In this week's edition Andrea Arnold writes about how Valemount's Community Garden beds are all spoken for this year (This is its first full season, as it launched mid-summer last year). But despite all the beds being taken, Robson Valley Community Services plans to host workshops, and volunteers are still welcome to contribute to the garden and the communal beds.

In McBride, the Open Gate Garden has been going for many years now, and has become a community hub near the centre of town.

Another story this week delves into a regional program that is looking for ways to support farmers, market gardeners and food producers. Shona Thorne, one of the people involved in the program, said this is the first time there's been a study like this on the Robson Valley specifically. Drilling down on one particular geographic region is not just smart, it's the only way to find innovative solutions that match the problems at hand.

For most people, gardening is about much more than food or money. And during this isolated and indoor-oriented time, it is the perfect antidote for many of our ailments. So-called "green care" is therapy by exposure to plants and gardening. A 2018 study published in the Journal of the Royal College of Physicians says there is increasing evidence "that exposure to plants and green space, and particularly to gardening, is beneficial to mental and physical health."
The same article encourages health professionals to advise their patients to make use of green space and to work in gardens, and to pressure local authorities to increase open spaces and the number of trees, thus also helping to counteract air pollution and climate change.

Several trials have shown a positive effect of observing nature—or even images of nature—on mood and mental health. In a Japanese study, viewing plants altered EEG recordings and reduced stress, fear, anger and sadness, as well as reduced blood pressure, pulse rate and muscle tension. It's also well documented that getting a good dose of sunshine during the day improves sleep at night.

But the benefit of green space may also be thanks to improved social interaction. And during this virus-paranoid time, outdoor socialization is pretty much the only "normal" kind of interaction we get.

Valemount's community garden is a bit out of the way (behind the high school), but regardless of whether you visit there or not, I encourage everyone to throw a few seeds into a pot outside their home or business this year. I am a huge proponent of "Lazy Gardening." It's a great way to learn and keeps the stakes low. Watering will force you outside into the sun and (hopefully) the green, and you may even get to say hello to someone passing by on the street.