By Andrea Arnold
---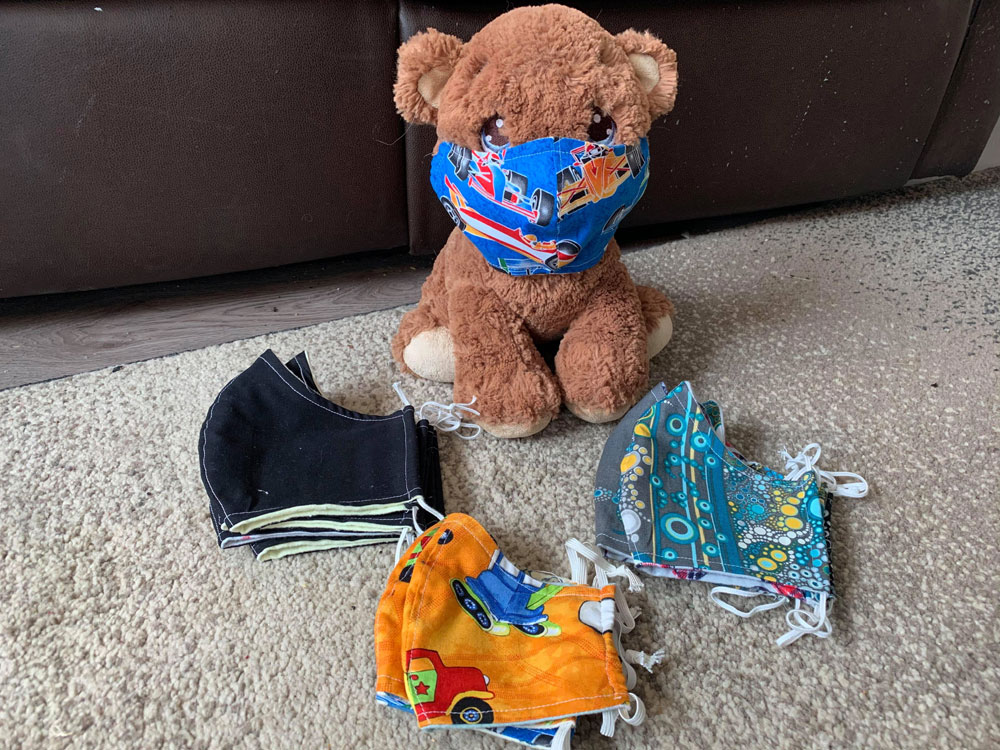 Former McBride resident, Kassi Scarlett has been making and selling masks out of her home for a few weeks.
"I decided to make masks when COVID19 started affecting the economy," said Scarlett.
A friend contacted her and asked if she was able to make masks for her family. Scarlett started "Baby Bear Boutique" five years ago after the birth of her daughter, and has been sewing for several years creating custom clothing for all sizes, baby through adult. She did some digging and found a free pattern on a fabric group on Facebook. She thought It looked pretty straightforward and got to work.
So far, she has been able to use fabric she had on hand, offering people pattern options, as well as the choice between elastic or tie-ear straps."I was getting elastics from the dollar store of all places," she said. Lately though, the elastics have been harder to locate.
Once she mastered the pattern and was happy with the result, she shared a photo of a stuffed bear wearing a mask on her business and personal facebook pages. It spread from there.
"There has been a large response," she said. She said she had people unconnected to her network requesting orders. "I have sent them as far as Alberta and the Lower Mainland."
She has had to change her pricing due to the shortage of certain supplies and re-designed the masks to include ties instead of elastics until she is able to secure a supplier. The masks currently available are styled after a mask that a scrub nurse wears, tying instead of looping around the ears. As soon as she can obtain elastics, she will offer the original design again.
By learning how to create and distribute the masks, Scarlett feels she is able to help in a small way and will continue production as long as she can, and there is a demand for them.