By Andru McCracken
---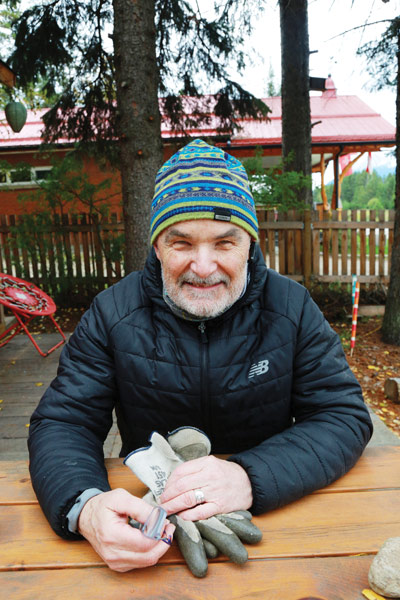 Jeff Jewett is the new director of the Valemount College and while the new school is set up and ready to go, it's his job to recruit students and get the college running by January. It's a hard deadline, and the fate of the college depends on getting students enrolled for the new year, but he is optimistic.
Jewett owns and runs Bikes and Bites with his family, a bike rental and repair shop on Valemount's Main Street, but before coming to
Valemount he worked in post secondary education for many years, including teaching and developing courses for Mount Royal University in Calgary.
He believes the college's courses are right on target and he's going to be taking the college offerings on tour to recruit students from nearby communities, including Clearwater, Prince George, Jasper, Hinton, Edson and others.
Jewett said bursaries are available to help make it more affordable for students. He said it is also a great opportunity for people who are ready for a career change or who are out of work.
"Folks are sitting there saying, 'What do I do now?' Well, how about your own business? Come have fun, play and learn in Valemount," he said.
Jewett said getting the college up and running is like riding a bike.
"Part of it is that serendipity. You don't know what's gonna happen," he said. "It's like riding a bike. You can keep balance if you keep going forward."
The college's four programs, Rural Entrepreneurship, Business Management, Indigenous Education, and Mountain Adventure Tourism are fully accredited and ready to go, a testament to the work of Eric Kromhout, the college's first director.
"It's sort of like walking into a tailored suit," Jewett said.