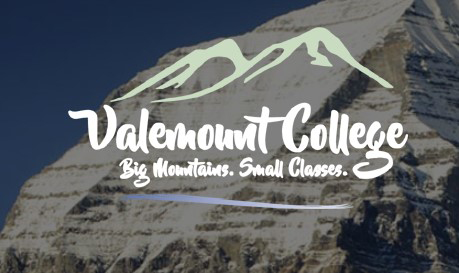 By Michael Piasetzki
It's been a plan in the making since 2016 but Valemount College could soon be finally opening its doors to prospective students with one major hitch.
The college, which hopes to offer students a choice of three certificate programs, including tourism administration, rural entrepreneurship/small business management, and First Nations cultural tourism, has decided to relocate for the time being to Clearwater.
"The main campus is still officially Valemount," said Riette Kenkel, executive director of the Valemount Learning Centre.
"It is still Valemount College, but with the Covid situation being what it was, we weren't able to get enough local students to register. So we've decided to open another campus in Clearwater. We're not really focusing on the Valemount campus right now. We hope to recruit more students to attend in Clearwater in the new year."
Kenkel added that if enough students from Valemount register then a local campus could still become a reality.
"If we get enough students here in Valemount we could definitely make it happen," Kenkel said. "But we would need enough students to line up the instructors. It's that tipping point that is important. The nice thing about Clearwater is we have enough instructors in Kamloops to draw from."
As of the present time, Valemount College plans for all classes to be in-person, which means Valemount residents who choose to register for courses will have to travel to Clearwater.
"We would be more than happy to have students from Valemount come down to Clearwater for classes," said Valemount College executive director Kerry Milner Cairns, who is based in Clearwater. "It's a bit of a drive, though."
She said she's made a request to their governing body to hold classes with dual delivery methods, both in-person and online.
"We've been reaching out to instructors and they're worried about travel restrictions due to Covid. Also, that way if we're running a class in Clearwater people in Valemount could participate virtually. But this is still all in the planning stages."
Milner Cairns said the most advantageous aspect of all three programs is that each is job-oriented.
"It will help prepare people to work in the tourism industry at the administrative level," she said. "There is also a component in the programs that will offer internships and that's really important as it allows students to gain hands-on experience and a chance to impress employers."
Kenkel said the plan is for First Nations instructors to work in the First Nations cultural tourism program.
"In a perfect world the classes in that program would also be smaller and would include teaching First Nations students tourist opportunities based on their culture."
Kenkel added that students who worry about financial restraints in respect to tuition could benefit from possible funding.
For more information on the Valemount College programs and tuition fees funding go to www.valemountcollege.ca