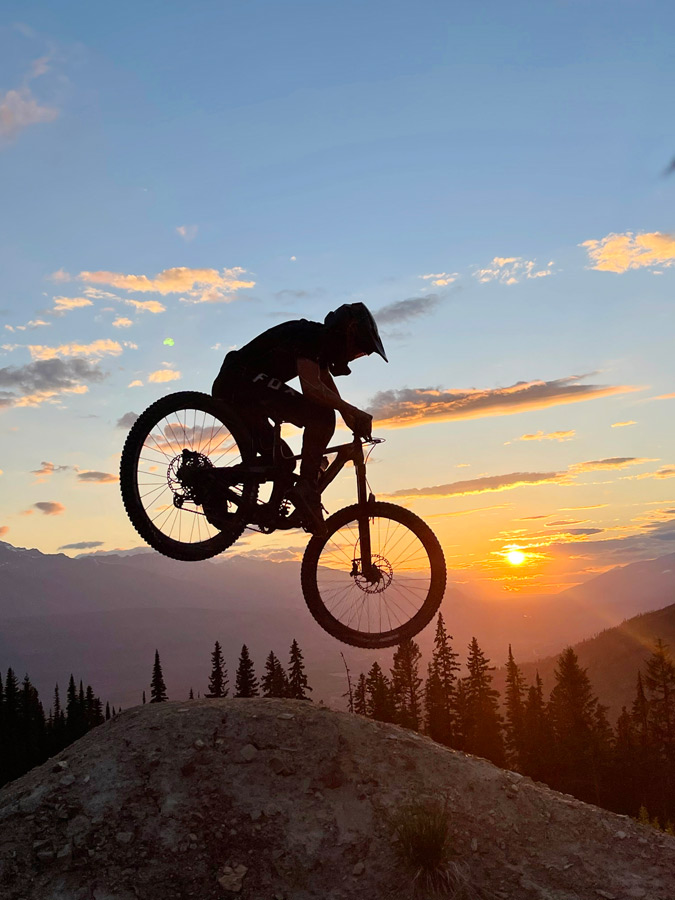 By Andru McCracken
You may have heard rave reviews of last weekend's Fall Fest from participants, a celebration of biking hosted by the Valemount Bike Park and Tourism Valemount and a raft of other partners. There were multiple shuttles bringing riders and their bikes up the hill, social events, group rides for all levels of skill and even a movie premiere.
Rena O'Brien, a co-owner of Vale Coffee, and Jeff Jewett of Bikes 'n Bites agreed it was a great event that helped bring new faces to town, raising the profile of Valemount.
O'Brien said the festival reminds visitors that the bike season is still on.
"It brings it in focus to people that you are still able to come here and ride right at this time of the year," she said. "It's a really effective way of piggybacking on what is already established here and just kind of extending it out a little."
"We got to see a lot of new faces this weekend and pretty much all of those faces were here for breakfast. It was really positive," she said.
O'Brien visited the staging area during the 'skinny competition,' where riders keep their balance while riding a balance beam.
"Everyone was cheering. It's just really nice to be able to see people doing things together," she said.
She said one of the things that makes Valemount popular as a biking destination is the quaintness.
"There's not really any chains, it's mom and pop shops. It's very community and everybody knows each other… all those really nice things you get in a smaller community," she said.
The Fall Fest appeared to play to those strengths.
For Bikes 'n' Bites co-owner Jewett, the weekend was a good chance to raise his profile. He spent the day up on the hill donating his time fixing bikes, and letting people demo his electric rental bikes.
He said the festival helps knit the community together.
"I think the bike fest is really a defining cultural event," he said. "I heard comments and people going away and saying this is really organized compared to other festivals they've been to."