By Jean Ann Berkenpas
---
For a week in the middle of July a group of children from the McBride area spend their mornings learning about food: growing it, preparing it, and of course eating it too! The program, called "Food Camp" teaches kids aged 4-9 all about local food, from its origins as a seed to its final destination on the plate.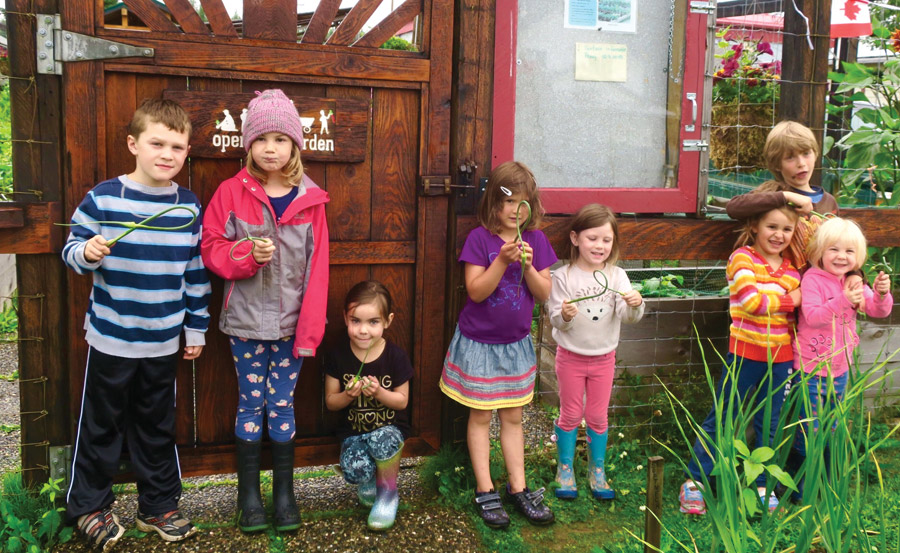 According to teacher Melissa Boulianne, the vision of Food Camp is to promote food and gardening literacy for children. This was her first year instructing the camp, but it has run in previous years under Nancy Taylor's instruction.
The week is all about digging in the garden, learning about the origins of local produce, and experiencing food through all of the senses. Interwoven in the program are lessons on practicing patience, caring and cooperation.
Students play guessing games with food smells, plant seeds, harvest from the garden and take part in cooking their own meals and snacks from the plants they have harvested.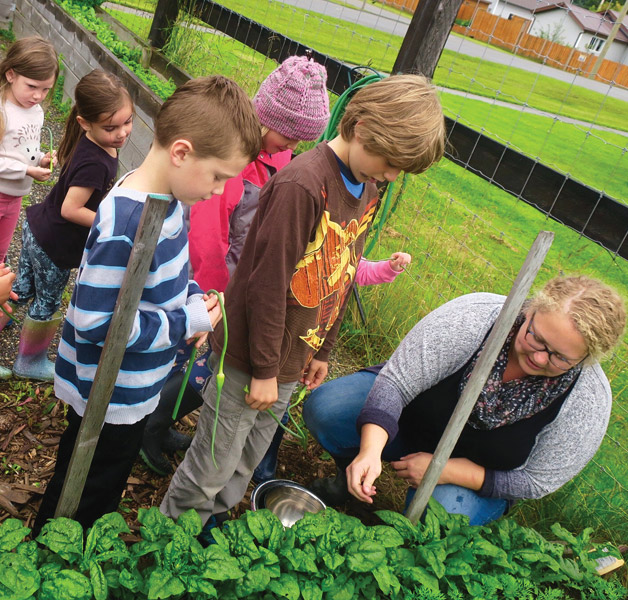 Some of the favorite activities this year were bug hunting, planting their own garden plots, and making pizza, smoothies and cookies. Another fun and educational activity was finding out how many gardens were in the immediate surroundings of the Open Gate Garden. They counted an impressive 39 gardens within a few blocks' radius!
The camp is run as part of the Community Literacy program in McBride, which is funded by Decoda Literacy. Other funders and partners that help support the camp include Raise-a-Reader, the McBride and District Public Library, the Open Gate Community Garden, the McBride Visitors Centre and the Elks Hall. The program takes place in the Open Gate Community Garden, along with the Elks Hall next door which has a kitchen for the kids to prepare foods gathered from the garden.
Many guests and helpers also take part in the program. Pete Amyoony is one of the guests, who spent part of one morning teaching the children about seeds and the life cycle of plants. The students end the lesson by planting a pot of radishes to take home, watch grow, and eventually harvest to eat.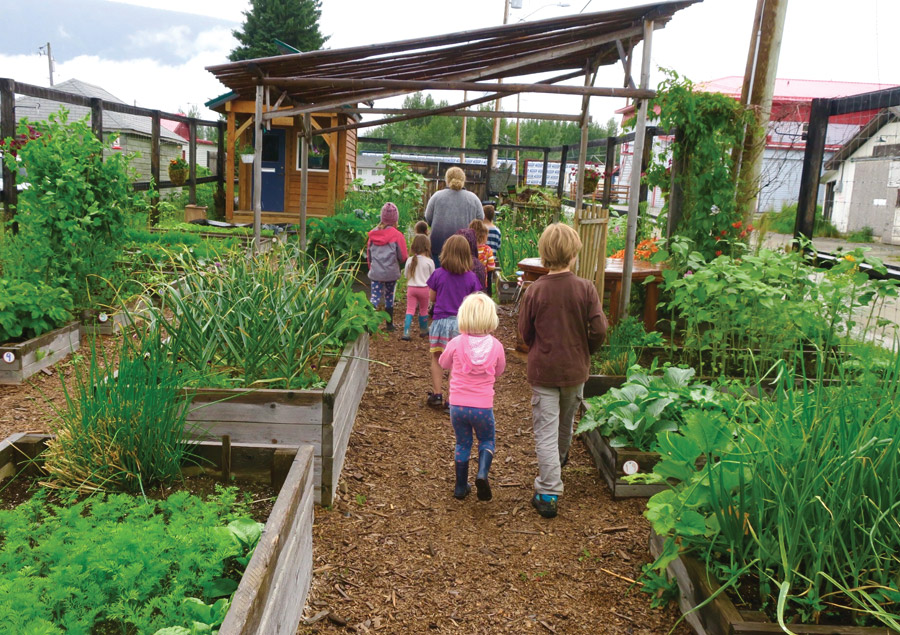 Other helpers washed garden tools, helped put on and take off numerous wet coats and shoes, guided children when needed, toured the group around their gardens, told stories, washed a lot of dishes, and much more.
"I couldn't have done it without them," said Boulianne of the volunteers. "I appreciate how much they put in, so this awesome group of kids could enjoy the week!"