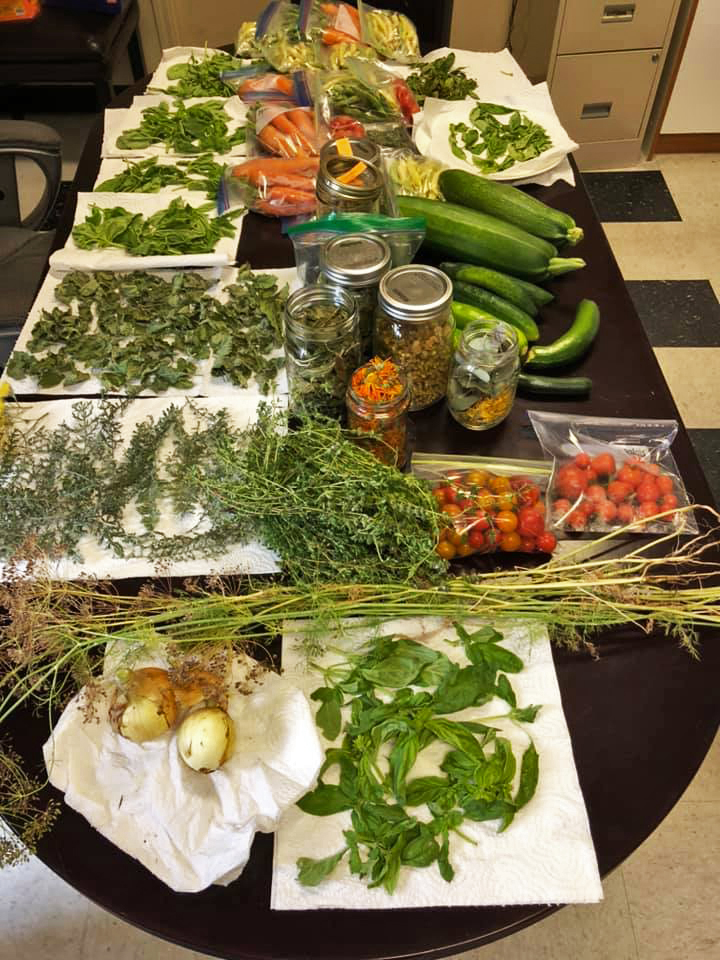 By Andrea Arnold
Robson Valley Community Services has big plans to build a commercial kitchen with $74,143 in grant money they received through the Columbia Basin Trust's Food Access and Recovery Grant.
"It will be really nice to host programs where we can teach kids and adults cooking and kitchen skills," said RVCS Food Security Coordinator Rebecca Wylie. "A place to bring together garden, kitchen and processing programs. We have seen this style be effective in other communities, and have had lots of local interest in seeing a program like this here."
"Increasing local access to and participation in the growing and processing of wholesome, nutritious foods is something that is important to people throughout the region," said Will Nixon, Senior Manager Delivery of Benefits with Columbia Basin Trust. "These projects are using both time-tested and innovative ways to get locally grown, recovered and processed foods to as wide a public as possible."
Wylie said the kitchen will allow safe food processing of donated food as well as a workspace large enough to meet a multitude of uses. The completed space will be used for RVCS food processing, workshops, social connection and food literacy programs as well as be available for use by the public such as by small-scale entrepreneurs. The space has been designed to allow a maximum of 14 people space to work safely and efficiently.
The RCVS Food Security program regularly accepts food donations from the local grocery store, community, or harvested from the community garden. They also receive food security grants that allow them to provide food to community members. The kitchen will help utilize these donations better, and provide safe storage until it can be distributed.
"Some donated food was being wasted since it had a short shelf life, or our clients were unfamiliar with how to cook the food or didn't have enough time to prepare it," said Jana MacMaster, RVCS Program Manager. "This kitchen will provide space to process the food to make it more appealing and extend the shelf life, create the setting for folks to learn how to prepare new foods, and provide space to process meals that can be given to clients to freeze and eat at their convenience."
The commercial kitchen will be located at 1444 5th ave, the former Canoe Mountain restaurant building.