By Andru McCracken
---
Peter Felmark is saying goodbye to the Valemount Hotel. Felmark bought the place in 1994 when he was 48 years old and made a raft of improvements to it, including hiring local craftsman Henry Unger to make it shine.
Felmark held a party to celebrate the change of ownership on Saturday night and said that the place was overrun.
He said he is emotional about leaving, missing customers past and present, like Chuck Barnes and Ernie Williams.
"It's been a good run," he said. "I made a pretty good living all these years."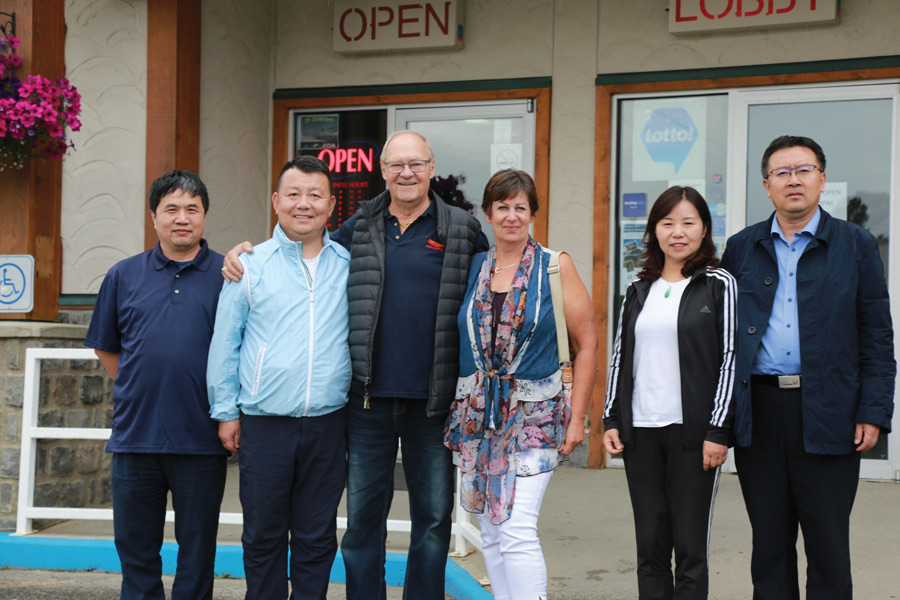 The new owner is Yin Shan Li from Vancouver. Li had his sister Qiu Xia Guo and brother-in-law Dong Guo with him. The deal was put together by Vancouver based RE/MAX Blueprint Realtor Jim Chen.
Chen will manage the property.
As it happens, the new owner Li is 48 years old. When asked what plans he had for the property Li wouldn't say.
"Maybe there is some big plans," said Chen on behalf of Li. "But it's a secret right now."
The owners past and present mused as to how the hotel might change over the next 25 years.
Li called Felmark his model, to which Felmark gave a hearty thumbs up.