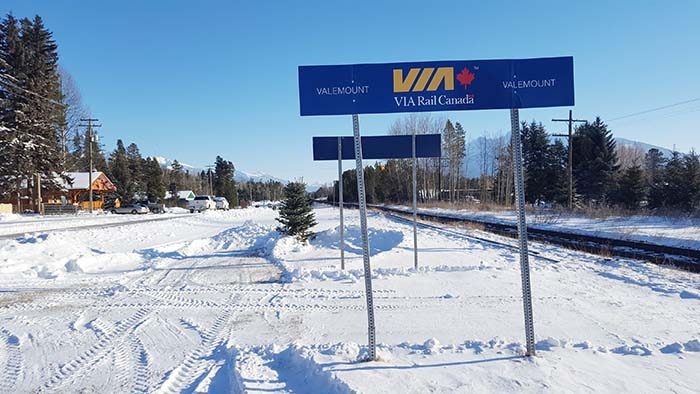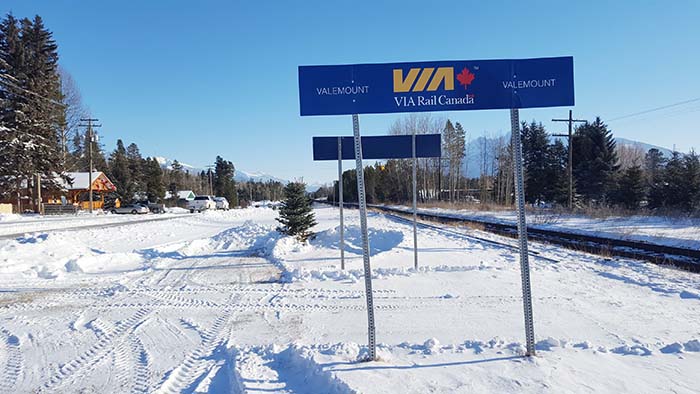 By Laura Keil
---
This winter business owners went public about two train travellers who almost died while waiting for their delayed train in the dead of winter. Their train was 24 hours late and the temperature that night dropped to minus 26 Celsius. Valemount has no train shelter, just a cement pad near the tracks. Following the incident, Valemount Council got on the phone with Via Rail to problem solve, but months later, there is still no clear solution.
Via Rail wrote to Council with an update several weeks ago, stating their "real estate team" had reached out to two businesses. One business had turned them down and negotiations with another were ongoing.
Valemount Hotel owner Peter Felmark said Via Rail asked him if he would provide a waiting space for Via passengers, but he said it is a big responsibility to take on. He would have to be open 24 hours a day and the waiting area would double as the entryway to his hotel.
He has found waiting train passengers sleeping in his hotel lobby in the past.
"Via Rail should be responsible because it's their customers," Felmark said.
He questions why the old train shelter was removed. It was a small shelter, but had a bench and was heated.
"Getting rid of it was a bad decision," Felmark said.
The Goat reached out to Via Rail about finding a decent shelter or waiting area, and asked about payment or perks for a nearby business offering waiting space to travellers. A spokesperson said VIA Rail approached local businesses to explore the possibility of keeping their premises open as a waiting area for passengers.
"However, as this approach was not fruitful, VIA Rail is currently examining other options and continues to work closely with the municipality to find other solutions."
Via Rail does provide an app that provides up-to-date train information. The app has bugs on mobile devices, however, and many international travellers don't know about it. There's also still the question of where travellers can wait for the train at night.
Valemount Mayor Owen Torgerson said thus far, Council had not discussed spearheading a solution.
"If Via does not come to the table, I don't feel that Council will endorse tax revenue on a shelter station," Torgerson told the Goat in a phone interview last week. "This is a Via Rail problem."