By Andru McCracken
---
It's billed as one of the most epic staged mountain bike races in the world and for the second year in a row a Valemount rider has competed.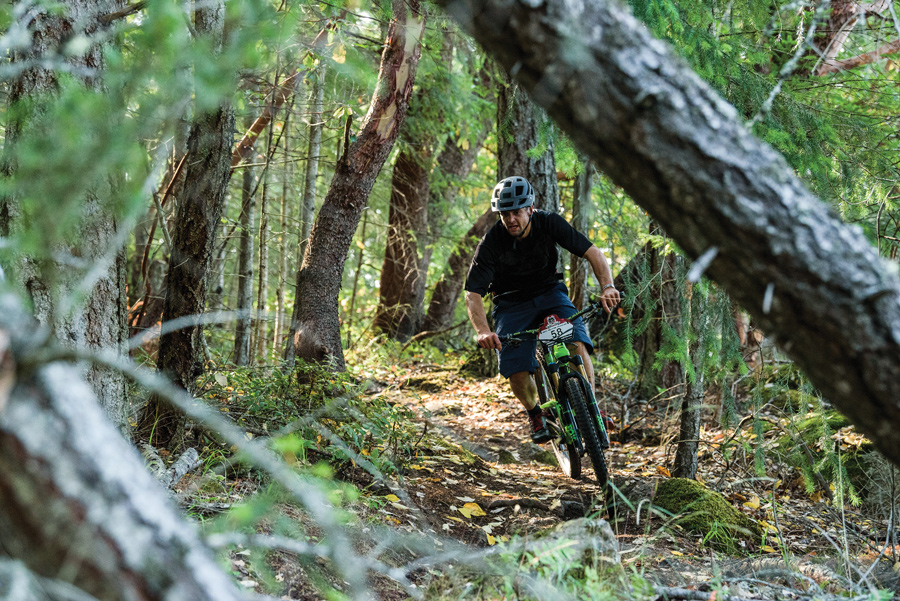 This year Brendan Taylor raced with the best at the BC Bike Race… and finished 27th in the men's open (40 years and younger) and 39th overall out of 600 riders. It's an awesome finish and Taylor is already thinking about more competitions.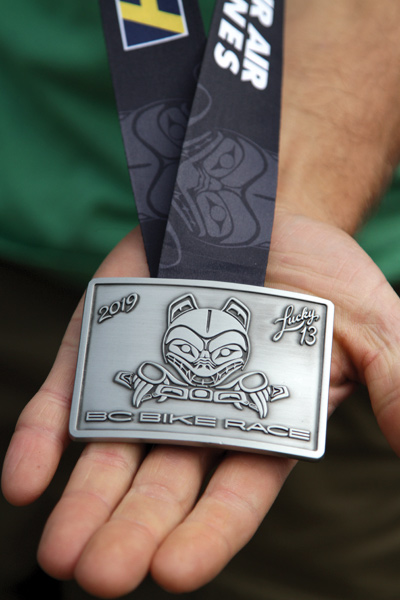 The Valemount Bike Park rekindled Taylor's interest in mountain biking. He trained using steeper trails to prepare himself for what he found on the coast: steep old school technical climbs.
For reference, Taylor can climb CBT's Munday Grind to Tinfoil Hat in 27 minutes.
He credits local trail maintainer and bike guru Randy Pruden for getting him interested in and preparing him for the 7-day epic race (Pruden competed last year).
Taylor learned some lessons about keeping his body fueled and racing at his own pace on Day 1 when he tangled with some pros. He crashed, not off his bike, but physiologically.
Each day they rode for 30 to 60 kilometres through iconic trails on the Sunshine Coast, North Van and surrounding areas. Each race lasted two to three hours.
Taylor is one of the faster unsponsored riders. He said he is open to an ambassadorship or sponsorship and figures with a little more strategy and structured training he can do much better.
"My bike was a little big for that event, I definitely was the first set of bigger tires across the line," he said.
He was frustrated getting caught behind athletes who were super fast on the straight sections, but awkward and slow on the descent.
"You look back on your race, and you think, 'I was held up for at least a minute by that guy on the single track who didn't know how to ride, but just blows the doors off me on the road.'"
"You start to really look at the way the race is laid out and [think about] how to jump on the back wheels of the guys on the roads, and then draft and take off when I see the single track is coming."
Taylor thanked his wife for her support. She asked him if he got the racing bug out of his system.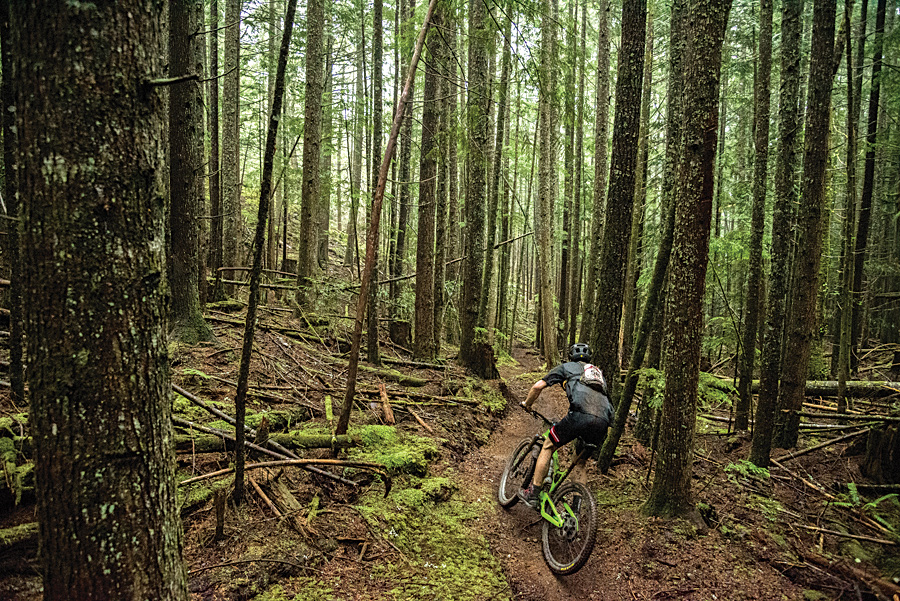 Short answer: no.