By Andru McCracken
---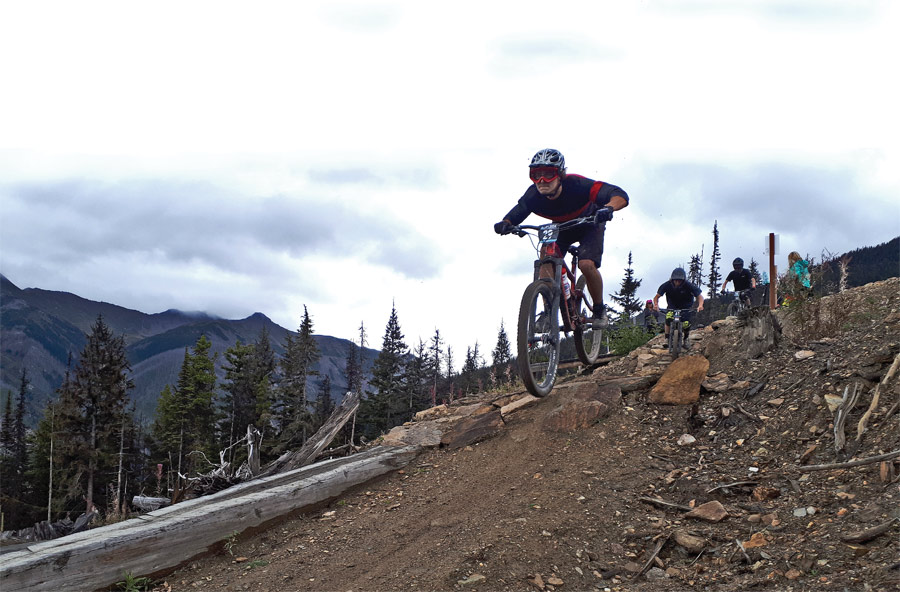 Who would show up to a bike race featuring a gruelling 669 meter ascent and more than 1000 meters of slipsliding splish splashing descent on what promised to be a bonechilling cold and rain soaked day?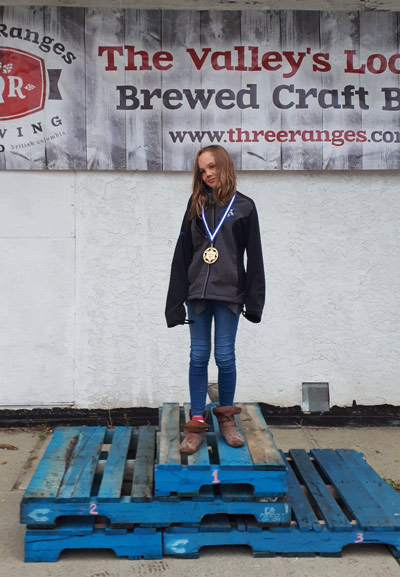 Mountain bikers would, that's who.
The Valemount Bike Park hosted its first race event on Saturday, September 14th and it was universally praised for being a well organized, well executed event, and even though the pre-race meeting took place in an acre of mud at the staging area of the bike park, the rain let off for most of the race and riders reported great fun on the trail.
It was my first mountain bike race ever and this enduro format was strange and fun. Mountain bikers have to climb their way to the top of each stage (two out of three stages in this case), but the climb isn't timed. There was a nice vibe as people begin the race day with a shared noncompetitive challenge.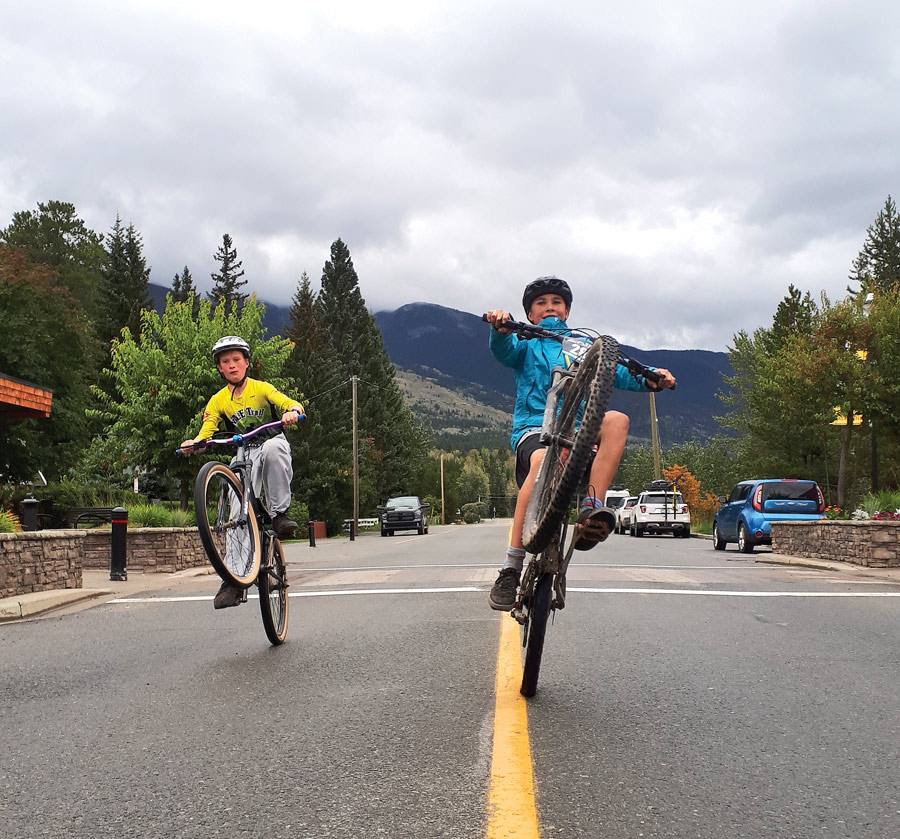 My first inkling that I wasn't prepared for the race came when I thought I finished the elevation for stage 1. That's when I saw a sign happily declaring 'You are halfway there!' I sneered a bit, sat in protest and then began slogging my way up the hill just ahead of Kirby Scheller, a local kid with a bike that weighed twice as much as mine.
When I finished the elevation for the first stage I was delighted to hear the encouraging cries of race course volunteers. The cowbell never sounded so good. There was some cool music and lots of cheer, great snacks and profusion of encouragement. The fact that the people around me weren't planning on coming in dead last was awesome.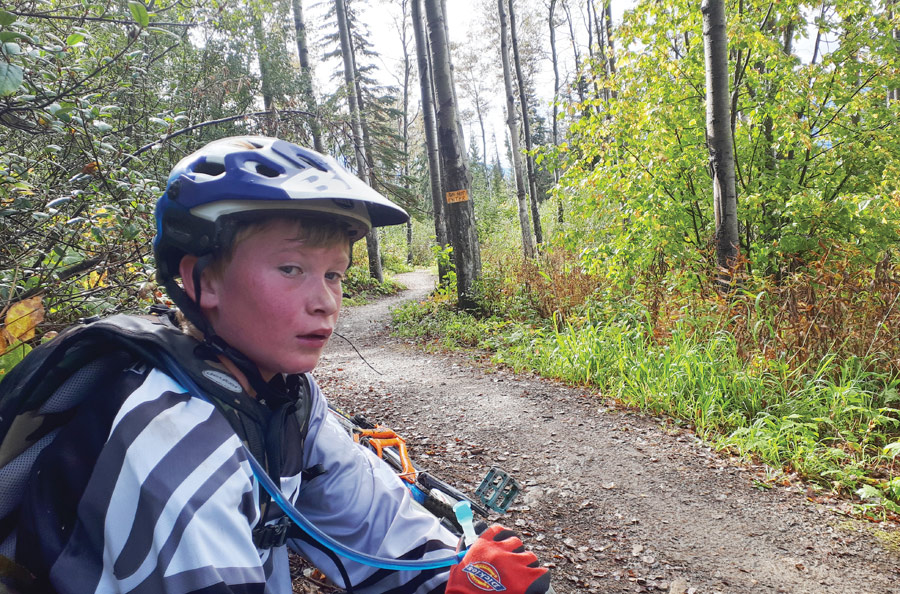 I waited until I felt comfortable and then descended through the timed section. I was aiming for dead last, but there was some fierce competition for the spot. There were definitely some uncomfortable moments as a beginner-intermediate trail rider, but because of the way the race was managed I felt no pressure to push myself and there weren't hoards of riders passing me.
If you're a mountain biker and considering participating next year, you can find this year's course on TrailForks to get a sense of the race.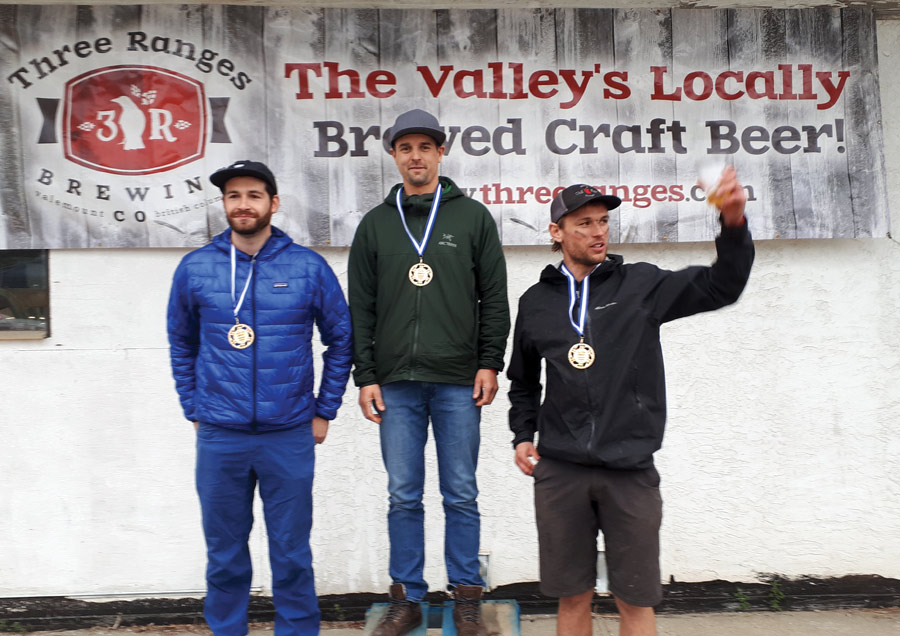 A huge shout out to Valemount Tourism for sponsoring the event and the profusion of sponsors who made for a terrific after party and great prizes.