By Andru McCracken
---
A blockage in the Fraser River that happened on June 21 near Big Bar northwest of Kamloops is threatening migrating salmon, but Chinook salmon who are born and die in the upper reaches of the Fraser River in the Robson and Canoe Valleys should be just fine, according to a local expert.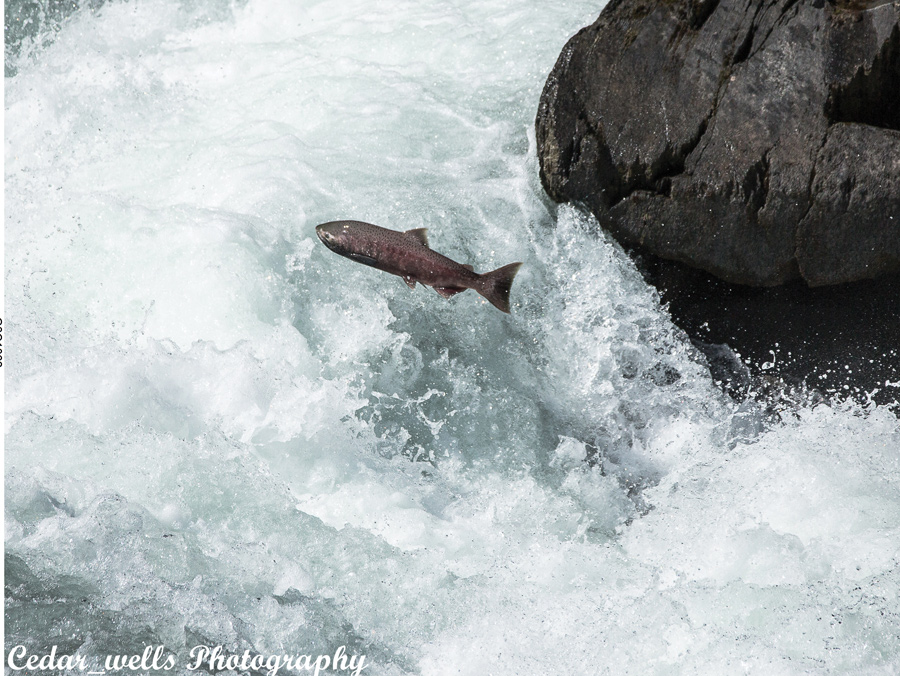 Bruce Wilkinson has been a champion of local salmon, undertaking a number of projects to help improve and enhance spawning grounds where chinook salmon lay their eggs.
"Our salmon are pretty strong when they get there, they wouldn't have used up half their strength," he said.
Chinook are known for their incredible power.
Wilkinson said that local salmon should have passed the blockage at Big Bar long ago, and even if they hadn't, the strong swimmers can make it up pretty much anything. Some chinook even spawn above Rearguard Falls, a massive vertical climb and class 4.5 rapid.