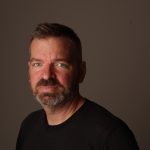 By Andru McCracken
---
Sherral Shaw has been frustrated that the Village of Valemount doesn't have a Rainbow Crosswalk. For three years it has bothered her that village council resisted calls to paint one, but one night last week she was struck with an inspiration: a rainbow bench.
"I can do that, I have a patio," she said.
It's not just any patio either. It's the patio of the Gathering Tree, one of the most popular eateries in Valemount, located at the crosswalk that was originally requested to become a rainbow crosswalk.
This particular crosswalk, on 5th Avenue between Birch and Cedar Street, already bore the colours of the rainbow, however briefly, in early August 2016. More than 50 people turned out to chalk the sidewalk, when the police arrived to break up an act of 'public mischief.'
Happily, the police were late, and the crosswalk was finished. The following day rain washed the chalk away, replacing the chalked bricks with an actual rainbow at the end of 5th Avenue. Interpretations vary.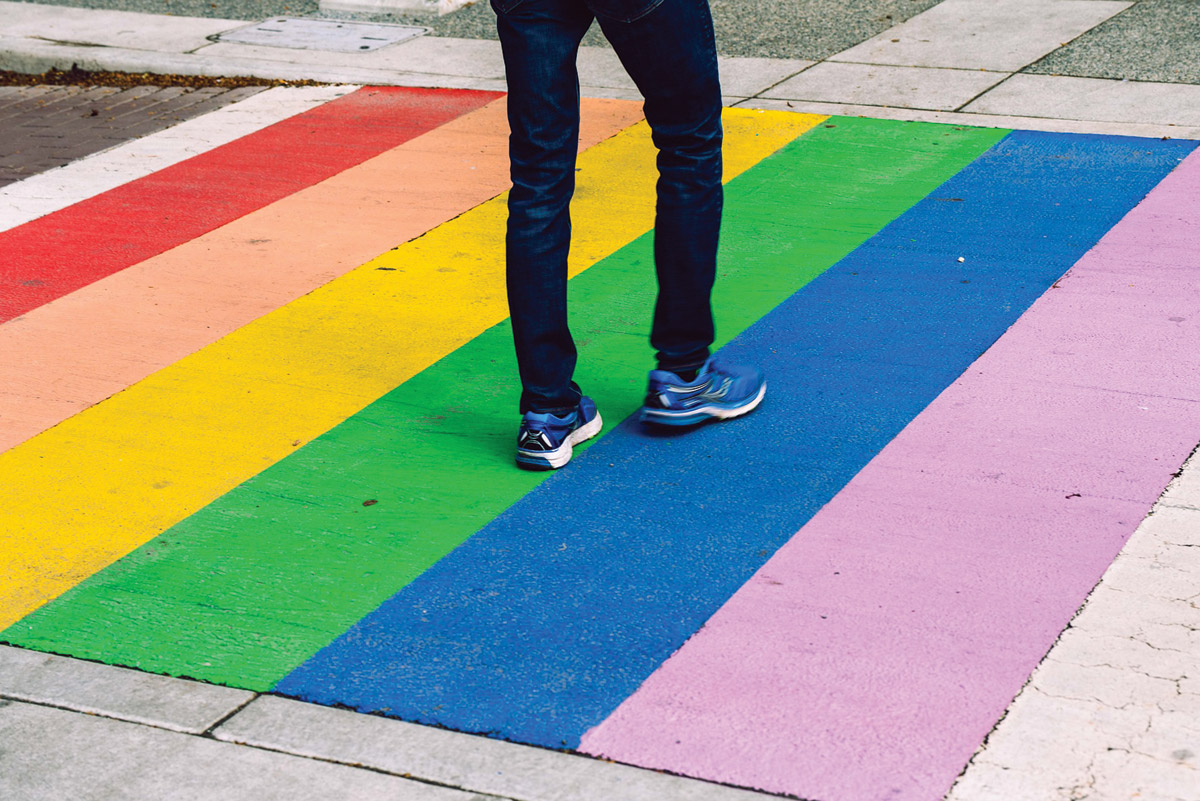 Shaw isn't waiting three years to put her plan together. The next day she had a cedar bench ordered from McBride and posted her decision to do so on the Valemount Rainbow Crosswalk a social media group.
Shaw said she wishes she had thought of it earlier.
"Why didn't we get that going three years ago?" she said.
Shaw said it's a crying shame there isn't a rainbow crosswalk.
"It's important to everybody, if you're part of any group, to have recognition, whether whether it's the gay community, whether it's the business community, just recognition is important when working for who you are, what you bring to the table," she said. "The gay community has been so misunderstood for a long, long time."
A gay man living in Valemount, who isn't out of the closet, is not thrilled with the idea.
"Why are we playing around with rainbow benches?" he said, asking not to be identified by name.
"Benches don't really represent the significance of what the rainbow crosswalk is to the LGBT."
He believes he may have allies in the community, though he doesn't know who they are. He also feels that there are many people who want him to hide who he is.
He's concerned about being ambushed if he speaks out or goes 'a little too far.'
He doesn't feel like a part of the community.
"People aren't going to say it, but there are gay people in families that have been totally taken for granted, totally ignored, yet contributed to society, had to work double time to make it, all the while under severe repression," he said. "People feel fear and are intimidated all the time."
He remembers attending a gathering where many Christian churches came together, and a local speaker railed against gays and homosexuals. LGBTQ2 may have the right to marry and live free from discrimination in Canada, but in rural places like Valemount he and others like him still live in fear of rejection, a fear of violence and in isolation.
"If you are in a rural area, do you have to live in silence or fear? We do need a little bit of extra support and recognition because we haven't been recognized," he said. "They'd rather sweep us under the rug. Hide the dirt."
The lack of acceptance in the community echoes his own struggle with accepting who he is.
"I totally denied who I was. I just blotted it out," he said.
Remembering gay bashings and killings, and his own thoughts of suicide as a student, he wonders what the underlying fear is of the rainbow crosswalk.
"I can't make you gay, I have no desire to. I'm not a predator or a pedaophile. I'm not going marching in a gay parade in a thong down mainstreet Valemount. What the **** are they afraid of?"
Shaw expects to have the bench installed this summer.