By Andru McCracken
---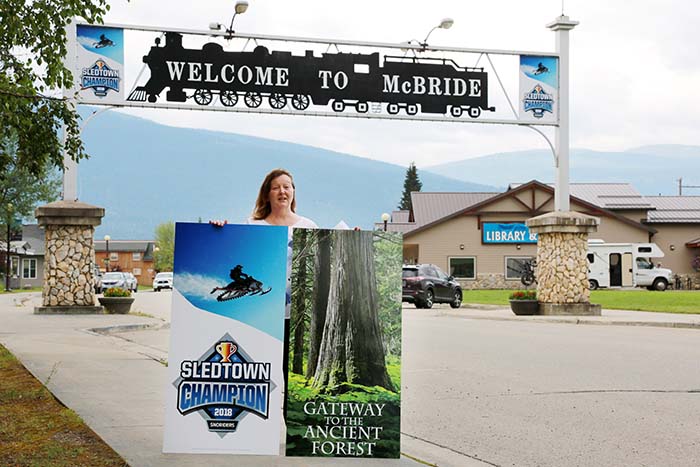 McBride is pitching itself as the Gateway to the Ancient Forest and the winner of the SledTown Showdown, and they are doing it using the Welcome Arch on Main Street.
On the way into the community, new signs greet visitors.
The community won a competition called the Sledtown Showdown put on by a snowmobiling magazine Snoriders West. McBride won out of dozens of communities across western Canada. For the uninitiated, sledding is a synonym for snowmobiling, and according to sledders in the three western provinces, McBride, BC, is the best community for sledding.
One the reverse side of the welcome arch, the community touts its position as the "Gateway to the Ancient Forest," a title they have trademarked and have made available to local non-profits and businesses for merchandising and promotion purposes.
"Visitors to the Ancient Forest/ Chun T'oh Whudujut Provincial Park will be able to purchase t-shirts and other products bearing the logo 'Gateway to the Ancient Forest' to remember their visit," said Economic Development Officer Karen Dubé.
"Only 100km from McBride, visitors can hike among thousand-year-old Western Red Cedars and through a rich biodiversity of plants, mosses, lichen and fungi," said Dubé.