By Andru McCracken
---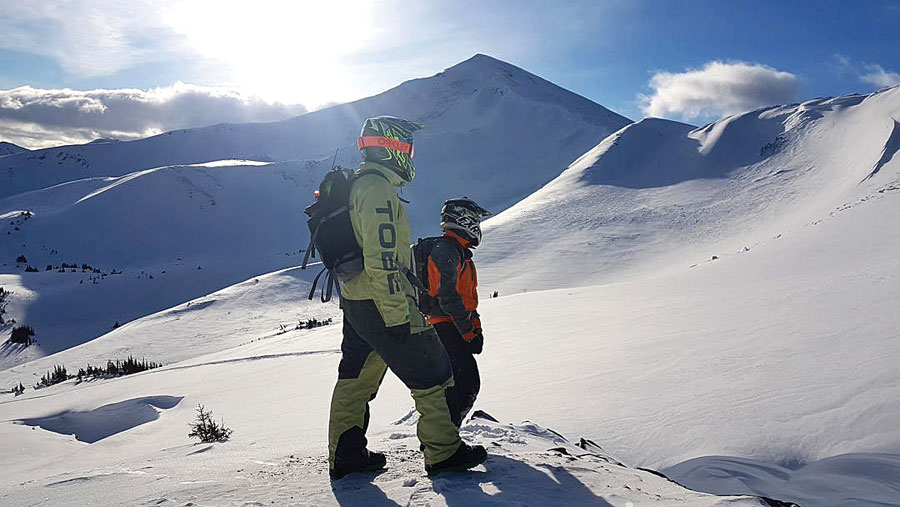 Attendees of Mountain Mania X had rave reviews. It was held in McBride last Saturday and it was hosted by the McBride Big Country Snowmobile Association and the online website and forum Snow and Mud.
Ron Willert is a key player in Snow and Mud.
Willert said Mountain Mania started as a gathering of sledders but soon evolved into a way of showcasing communities, clubs and introducing riders to the areas.
"The icing on the cake is we get to raise money for the local club to continue to improve and grow their sledding market," said Willert.
This year the proceeds will go towards expanding the Bell Mountain Cabin.
Willert said it's a great way to put faces to the faceless who visit the website.
"Over the years we have connected riders that have become lifelong friends," he said.
He said McBride was chosen because it was an awesome sledder town with good accomodations and one of the biggest riding areas available anywhere… the Renshaw.
They've already hosted the event in McBride three or four times.
Willert said they are always pushing for locals to come out, but locals don't always see the value in participating. He said it's cool to connect.
"It's really too bad because everyone enjoys meeting the locals," he said.
McBride is currently in the lead to win another Sledtown Showdown provincial title for its snowmobiling offerings. The competition is set up by Snoriders magazine. Currently McBride has a strong lead with 57% of the votes so far, ahead of defending champion Tumbler Ridge.
Snowandmud.com is a snowmobile, atv and powersport enthusiast website based out of Western Canada it was started in October 2006 and it is a virtual gold mine for getting information about riding areas, mechanical issues, tracking stolen gear and meeting people interested in the sport.