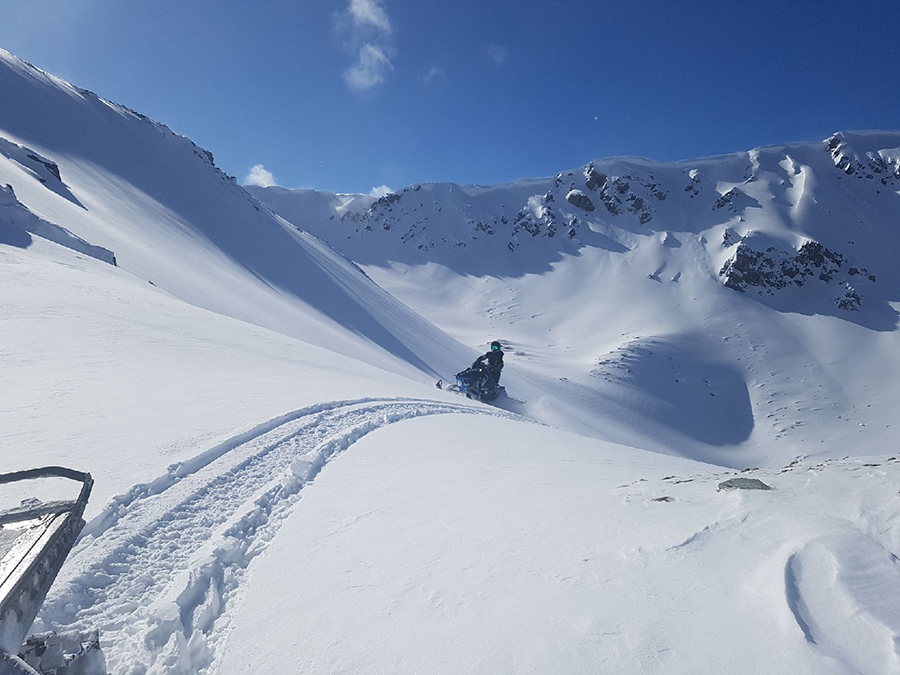 Now in the running for western champ
By Andrea Arnold
McBride has taken the title of Provincial Champion once again in the 8th annual SledTown ShowDown held by SnoRidersWest.com, beating out Fernie in the final BC match-up.
"We would like to say thank you to the local community for their support and the continued support from the sledding community," said a statement submitted by McBride Big Country Snowmobile Association President Dave McLeod and Vice President Jessie Schafer. "We pride ourselves in having some of the best riding areas for all levels of riders in the province and beyond."
Known as a popular riding spot, McBride has taken the title in the competition four times in the last five years, and won the final in 2018. Tumbler Ridge took the provincial victory in 2019, and went on to win overall as well.
"This is huge for McBride," said Mayor Gene Runtz. "It is an industry that is limitless for the valley. A recreation opportunity that is natural for the area that we can build on and make it better. This announcement is more important than in previous years, bringing hope in a time that has been hard. I couldn't be happier to hear the announcement."
SnoRidersWest is an online magazine that highlights Western Canadian sledding destinations, the riders, the organizations that maintain the trails, and popular gear. The SledTown ShowDown starts each year as provincial competitions within each western province from Manitoba to BC, then moves to inter-provincial match-ups, ending with one top victor. The reigning champion receives a trophy, bragging rights and feature articles on SnoRidersWest.
In the 2022 competition, McBride supporters have carried the community to easy victories over their opponents. Round one versus Kelowna was won with 86 percent of the votes, round two against Cranbrook saw 80 percent of the votes in McBride's favour. The race in round three got a bit tighter with a 75/25 percent split with Sicamous, but McBride went into round four, the provincial finals, with momentum.
Valemount, as another sledding destination, also participated in the competition. They cruised through round one winning against Fort Nelson with 75 percent of the vote, then were narrowly beaten out by Fernie in round two by a margin of two percent.
Round four ended at midnight on April 3, 2022. The four provincial champions now face off in two more match-ups, McBride BC versus Flin Flon Manitoba and Hudson Bay SK versus Swan Hills AB, to determine the winner.
"Please continue to support McBride in the next rounds of voting," said Schafer. "Spread the word as every vote counts."
Vote for your favourite at tinyurl.com/sledtown22 daily, on all your devices.