By Andru McCracken
---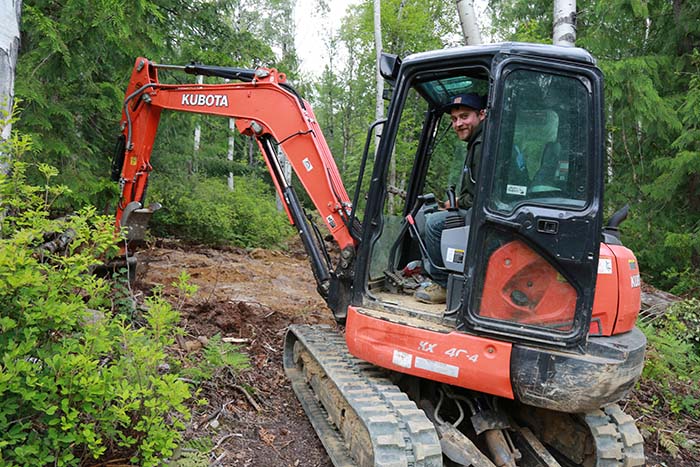 Patrick Podolski said that McBride's growing mountain biking community is excited to ride that community's newest trail, but it won't open for some time. Podolski, of Golden Dirt Trails, is building the community's latest mountain bike trail, something completely different from anything on the mountain so far.
"It's the first machine built trail on the mountain," he said. "It's the first time they have had a professional trail builder building trails."
"People that have seen the work and ride bikes here are super excited. Where I live we have thousands of people riding my network. Here there are 50 people at max that ride bikes."
Regardless Podolski believes it is a solid investment for the community.
"It builds capacity for future generations," he said. "As things get more expensive and harder to live, smaller towns, if they do this sort of thing, sure brings in a lot of money."
He cites Valemount as a good example. "If you build it, they will come," he said.
Podolski has been volunteering his expertise and advice to improve some of the existing trails after work. His advice is free but not without motive.
"I'm here for a month and a half and I have my bike. I also want trails to be good," he said with a laugh.
Podolski said McBride has a good start on a trail network.
"The framework is here. They have a good mountain. It's hard terrain. It's steep, you never know what you're going to get in the ground," he said, referring to the various soil types, from clay, sand to rock.
Podolski hopes to finish August 20th, but said they can't finish the trails without some precipitation, so the opening date will depend on the weather. That means they might not open the new trail until well into the fall.
"We can't compact dust," he said.