by Andru McCracken
---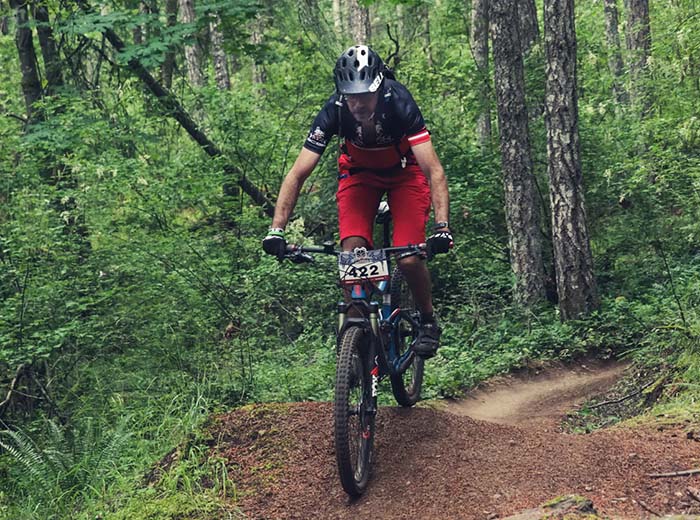 Randall Pruden isn't a real estate agent, but that didn't stop him from selling Valemount over the course of his week-long biking adventure.
"For 50 or 60 riders it is a big bike race; for the other 550 it is just the most amazing bike ride of their life," he said.
Pruden, known by some as the trail gnome, is a prominent figure in the Valemount Bike Park and he received the coveted Kazlaw Deserving Rider Award and thus an entry into the BC Bike Race.
The BC Bike Race, in Pruden's words, is the world's premiere singletrack mountain bike stage race. Over the course of 7 days, 625 riders gained 10,000 metres of elevation and cycled 300 km of mostly gnarly terrain.
Riders lived in sprawling tent villages assembled by the organizers.
According to Pruden, every leg of the journey was rated extreme, either for the gruelling ascent or rooty challenging downhill.
Pruden thanked Jasper Source for Sports, Kazlaw and Ride Valemount for nominating him.
Pruden's advocacy is paying off: riders still recovering from the race are sussing out local intel about trails and facilities.