Dore & Canoe Rivers flagged as hazards
by Andru McCracken
---
Robson Valley Regional District Director Dannielle Alan is encouraging area residents to sign up for their text message-based emergency warning system as the spring freshet brings hazards.
Alan said the Regional District will use the service to alert residents in case of emergency.
"We're really trying to push this at the beginning of fire season," said Alan.
Flooding could be an issue too, and Regional District staff are watching the Dore and Canoe Rivers as the weather heats up. Both have been flagged as potentially hazardous due to some log jams up stream.
"They put this in place to help inform people if there is an emergency," she said.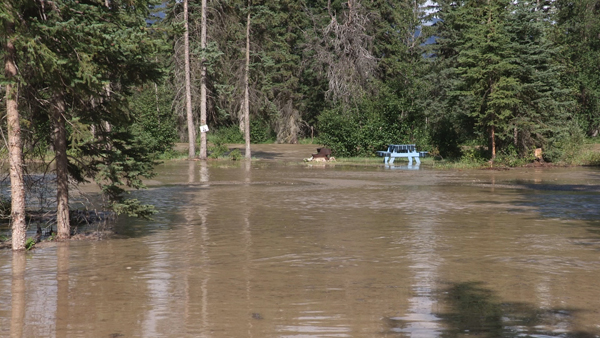 Although the system hasn't been adopted by the Villages of Valemount and McBride, anyone can sign up to receive updates from the Regional District.
"The more we know the better off we are," she said.
Alan said the service is just part of emergency operations and has been made possible by government grants and ongoing funding.
You can sign up in about 30 seconds at
rdffg.connectrocket.com.