by Andru McCracken
---
It's reportedly rare in teenagers, but Braden Smith, a 15-year-old Grade 9 student, is grateful to his parents. His parents April and Kurt Smith decided to move their family from Valemount to Kamloops in order to give Braden more opportunities.
And he's finding them.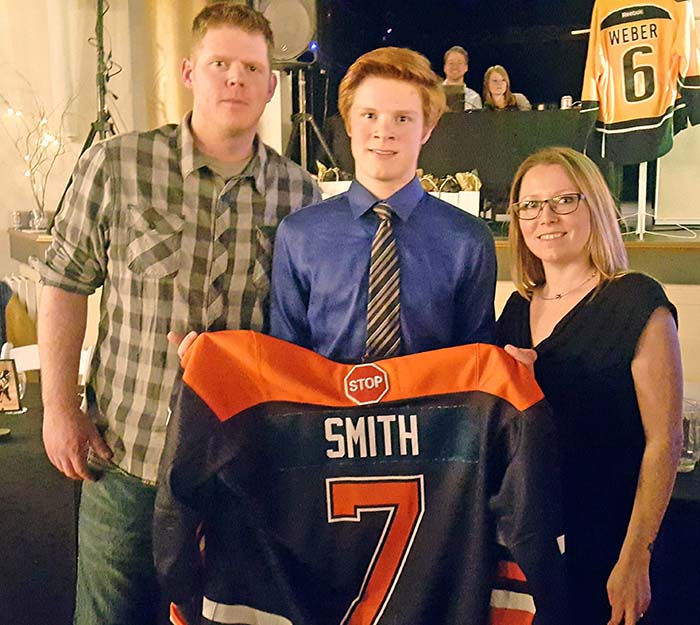 Last Thursday he was drafted into the Western Hockey League by the Victoria Royals in the 6th round. He's just 15 years old and an award-winning defenceman for his team the Thomson Blazers.
Because of his age, Smith said he could only play a maximum of 10 games with the Royals, but he could still go to their training camps. Smith said if players from the Royals are injured or drafted by the NHL, he could be called in to play.
Braden said he has been loving his time in Kamloops, and still finds opportunities to come back to Valemount and connect with friends.
"I'm getting pretty good grades and hockey is consistent. I find myself getting a lot better, it seems like it never stops," he said.
Braden said the Western Hockey League is competitive.
"It starts to get to where the pros are going," he said.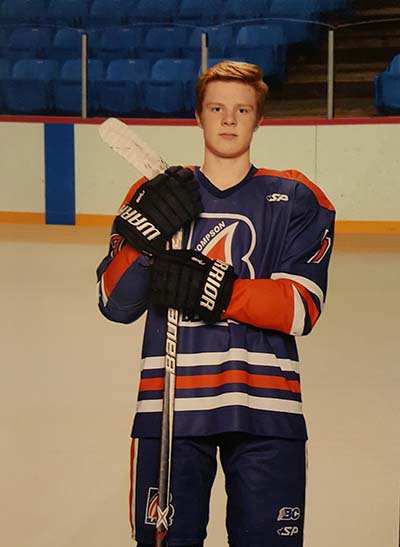 Playing for the National Hockey League is certainly on his mind, but he's insightful about it.
"It's obviously a thought, but I don't know if hockey is my whole life," said Smith. "I have lots of other hobbies. I just want to get a good taste of hockey."
He has also been selected for BC's under 16 team.
His mom April says they aren't sure yet whether they will move to Victoria. She said she's still in shock.
"Our minds are completely blown. Braden is always two steps ahead of us," said April. "He doesn't stop. He is constantly finding ice times. Kurt and him are in Salmon Arm right now trying out for the major midget team."
His mom said he is excelling in hockey and school.
April isn't sure how far Braden will go in hockey, but she hopes that hockey will pay for his post-secondary education: he's right on track. Players in the WHL get a year of post secondary paid for for each year they play with the league.
Braden says he is grateful to his parents.
"None of this would have happened without them. It was their idea to move to Kamloops," he said.
"I definitely appreciate it."
April said it took a while for her to settle into Kamloops, but she said the move was worth it.
"Just watching Braden do well makes me happy. I still miss home, but it's worth the sacrifice for sure," she said.