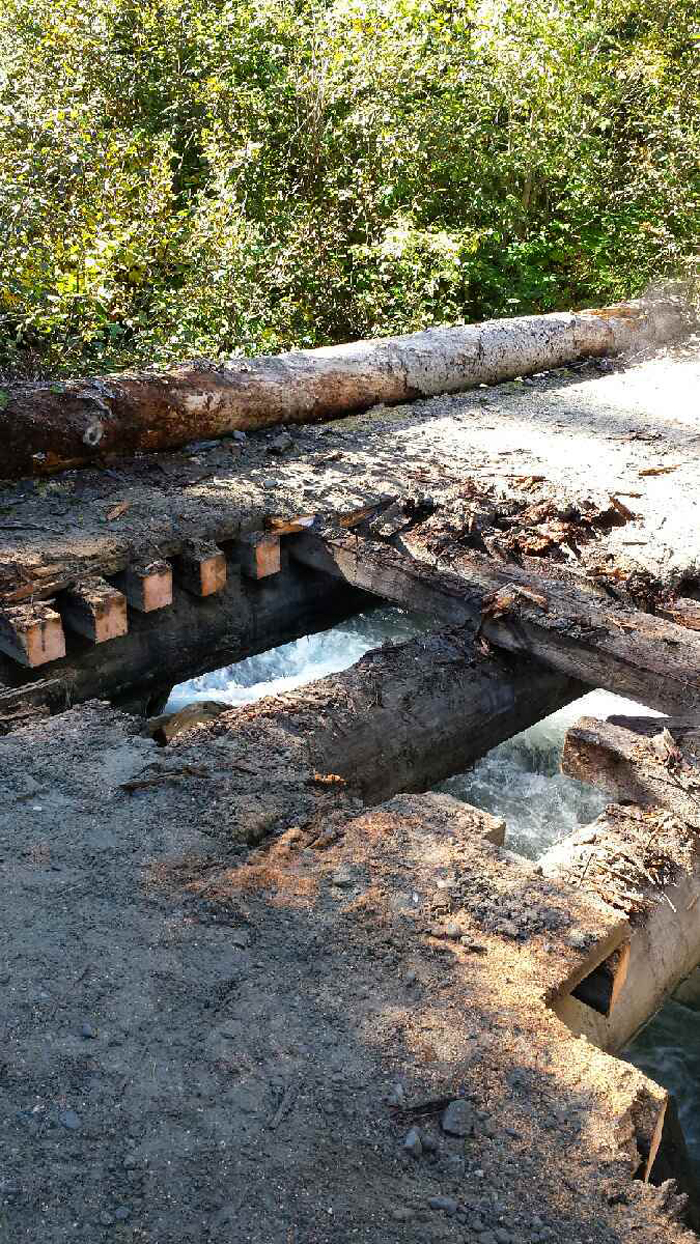 by LAURA KEIL
Details of a dramatic confrontation with police at a remote cabin south of Valemount emerged in a courtroom in Prince George today.
Shanna Buehler faced 7 counts, mostly firearm related, and she plead guilty to three of the counts. The date was original set for the beginning of her trial, but on Monday her lawyer and crown counsel made a joint submission for her conditional discharge, which Justice Kenneth Ball granted.
Conditions include a 5-year ban on owning firearms and 18 months probation.
Shanna and her father John Buehler occupied a local trapper's cabin in September 2014 leading to a confrontation with police that left John dead and Shanna clinging to life after being shot by police during a police ambush.
Details revealed in the courtroom today point to Shanna being the victim of lifelong abuse by her father.
Crown counsel Geoff McDonald read an Agreed Statement of Facts outlining details pertaining to Shanna's case.
He noted John Buehler's violent past and a history of abuse that included beating his daughter with a belt, forcing her to hold liquid soap in her mouth and beating to death a pet. He also abused Shanna's mother when they were together.
In 2008 John became extremely religious and began preparing for the end of the world, a quest that brought him to Valemount in 2011. Shanna, then 18-years-old, came with him and was the victim of both physical and emotional abuse. Cut off from contact with others, she became sympathetic to his end-of-the-world ideas.
In 2014, John broke into a local trapper's cabin some 55km south of Valemount along the West Canoe FSR. He and Shanna brought with them, among other things, rifles, a food stash and their six German Shepherds, dogs that were trained to attack. After John missed a court appearance and the trapper reported John was squatting in his cabin, the regional Emergency Response Team was called in to make John's arrest.
John burned and took a chainsaw to the bridge on the only access road to the cabin, increasing the police's risk assessment of John, who was also known to be a good shot.
Police moved in on the cabin coming face to face with John and Shanna, who attempted to return to the cabin on ATVs.
Both were shot as they lifted up their rifles towards police.
John was pronounced dead at the scene, while Shanna was given life saving first aid by the officers. She was shot three times including through her lung.
Since the incident Shanna has made "a remarkable recovery" according to her lawyer Anthony Varesi.
"She no longer holds the delusional views of her father."
Justice Ball noted that Shanna won't end up with a criminal record if she meets the conditions of the discharge.
Watch for the Goat's upcoming feature story that includes never-before-published details about this case and the deadly police ambush Sept 17th 2014.