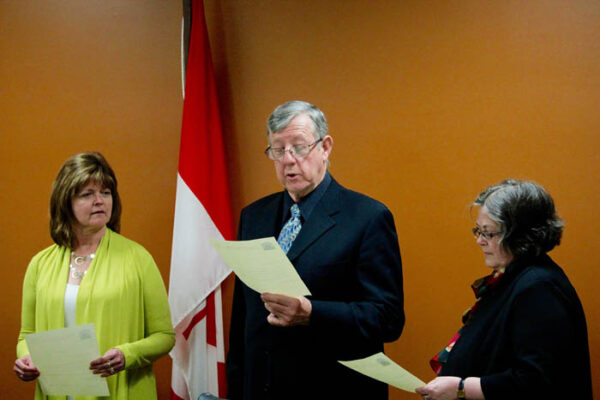 by EVAN MATTHEWS
The Village of McBride begins a new chapter, as its three newest councillors were sworn in last week.
On Tuesday, Mar. 21, Lucille Green, Harold Edwards and Rosemary Hruby each read their oath of office to a crowd packed into the McBride Council chambers, and began their tenures.
The first regularly scheduled meeting of Council is Mar. 28.
Mayor Loranne Martin noted each of the new councillors are now signing officers for the Village of McBride, and decided the three will split the remaining 18-month term as acting mayor when need be. Harold Edwards is first up.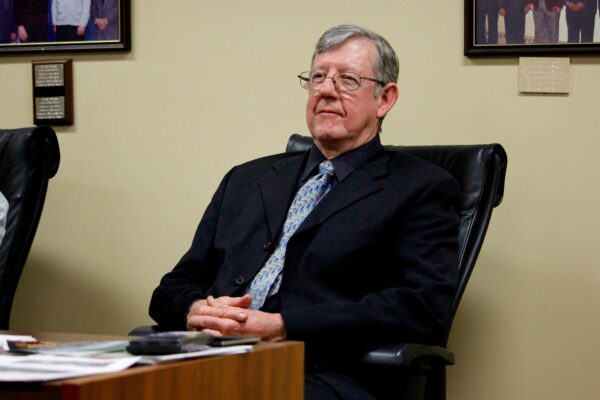 Coun. Edwards will serve as Acting Mayor from Apr. 1 to Sept. 30.
Coun. Green will serve as Acting Mayor from Oct. 1, 2017 to Mar. 31, 2018.
Coun. Hruby will serve as Acting Mayor from Apr. 1, 2018 to Nov. 30, 2018.
Council appointed its committees, as well.
Councillor Rick Thompson was named McBride's regional district director, while Councillor Green was named the alternate director, Thompson's former role.
Coun. Edwards was named to the Robson Valley Recreation Centre Executive Committee, while Coun. Hruby was named the alternate.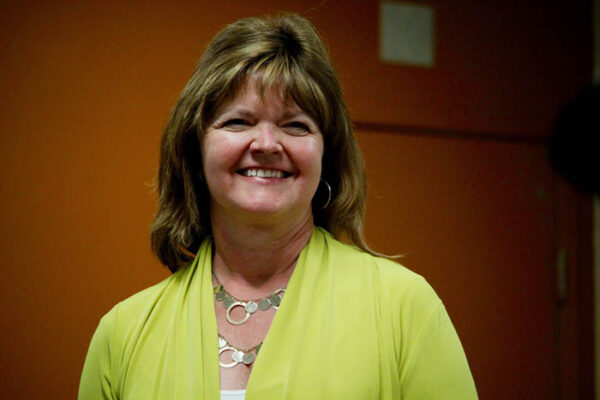 Coun. Hruby was appointed to the McBride and District Chamber of Commerce Committee, while Coun. Edwards was named the alternate.
Coun. Hruby was also appointed to the Yellowhead Highway Association, with Coun. Thompson the delegate.
"We haven't had a Council liaison representative on the Chamber (of Commerce) Committee for a long period of time, for example," says Mayor Martin.
"There's a ton of work to do," she says.
Coun. Green was appointed to the Omenica Pine Beetle Coalition, Coun. Edwards the delegate.
Councillors Green, Hruby and Edwards were the top three vote getters during the Mar. 4 by-election, with Hruby's 158 votes, Green's 107 votes, and Edwards 104 votes.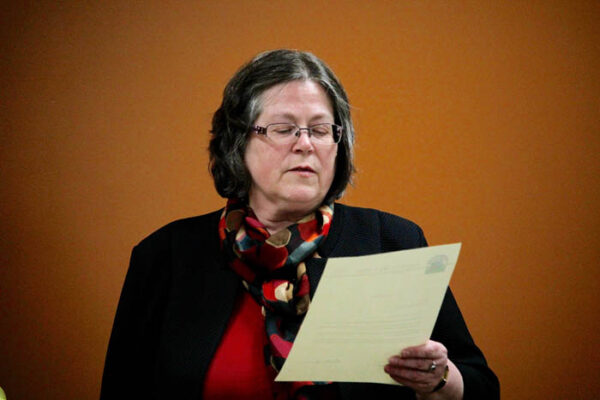 The newly elected members of Council will see their term in office end in October 2018, which is in line with the next regular municipal election.
Last week, McBride's Provincial Advisor Isabell Hadford told The Goat that new councillors first job should be learning about their new roles and current issues facing McBride Council.
Hadford says her current contract expires at the end of April.
On Nov. 18, 2016, Councillors Ralph Bezanson, Sharon Reichert and Edee Tracy submitted their walking papers and left Councillor Rick Thompson and Mayor Loranne Martin as the only remaining members of council.
Later, the Province contracted Municipal Advisor Isabell Hadford to McBride in order to help aid remaining Council members and Village staff.