by LAURA KEIL 
McBride residents may notice less chlorine taste in their drinking water thanks to an upgraded water intake system.
The Village of McBride is applying to the Canada-BC Clean Water and Wastewater Fund for the Dominion Creek Drinking Water Intake Replacement Project.
Village CAO Kelley Williams says the existing gravity-fed pond dates back to the 1930s, though it has seen upgrades over the years.
Mayor of McBride Loranne Martin says the settling pond is starting to deteriorate and the effort to replace the pond pre-dates the existing council. They plan to replace the open pond with closed underground holding tanks on the same site.
"They last a lot longer and you have fewer problems overall," she says.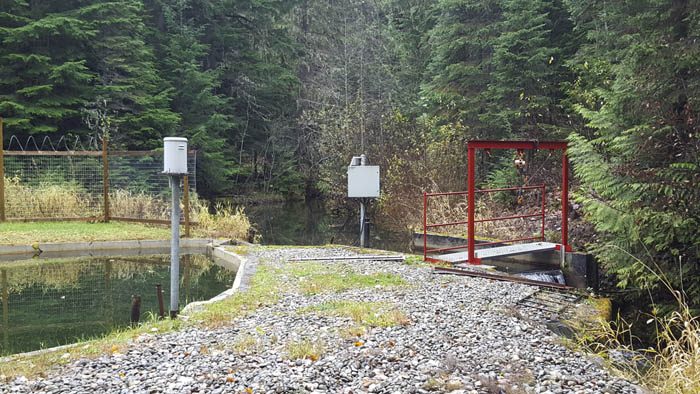 Martin says the new tanks may help eliminate sediment more efficiently, which may mean they don't have to add as much chlorine. The current system uses both chlorine and UV light to disinfect and clean McBride's drinking water.
In a report to Council, Village administration recommends that Council apply for the grant to contribute to a maximum of 83 per cent of the total project costs. The report says the Village of McBride would be expected to fund 17 per cent. Since the water intake project is expected to cost "upwards of $325,000" according to Village administration, the Village would thus be responsible for around $55,000.